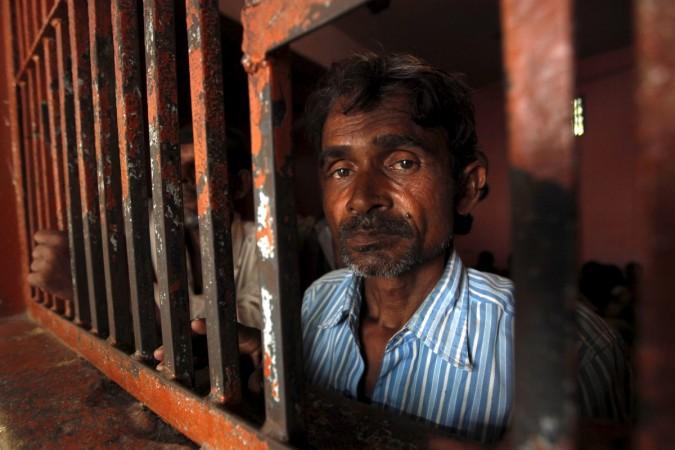 As a goodwill gesture, the Pakistan government on Sunday released 220 Indian fishermen who were held for allegedly violating territorial waters and fishing, a few hours after Prime Minister Narendra Modi wished his Pakistani counterpart Nawaz Sharif on his birthday. The release as well as the greetings come amid escalated tensions between the two countries over cross-border terrorism.
Modi wished Sharif on his birthday through Twitter on Sunday. The greeting came a year after Modi landed in Lahore on an unscheduled visit to personally greet Sharif on his birthday and had also attended the wedding of the Pakistan prime minister's relative.
Therefore, Pakistan responded by releasing 220 fishermen on Sunday as a "goodwill" gesture, jail superintendent Hassan Sehto said, adding that the fishermen "will be handed over to Indian officials at Wagah border." About 219 fishermen are still in Pakistan's custody. The released fishermen would board the train to Lahore from where they will head to Wagah, following which they will cross the border on Monday afternoon.
Meanwhile, Pakistani activists have demanded that all Pakistani fishermen be released from Indian jails in response to the country's gesture of releasing 220 Indian fishermen on Sunday, the Indian Express reported.
Leaders of fishermen and trade unions in Pakistan held a joint press conference in Karachi on Saturday following the announcement by the country's government. A release by the Pakistan-India People's Forum for Peace and Democracy (PIPFPD) demanded that India release 150 Pakistani fishermen who have been languising in Indian prisons for years.
Pakistan Fisherfolk Forum Chairman Muhammad Ali Shah said that the prime ministers of both the countries in 1997 had assured at SAARC summit that a mechanism would be put in place to deport fishermen to their countries if they crossed into their neighbours' borders, the daily reported.
The Indian Coast Guard had arrested 26 Pakistani fishermen and seized their boats on December 20 and also added that PMSA had also arrested 43 Indian fishermen on November 20, the PIPFPD release quoted Pakistan's National Labour Council secretary Karamat Ali as saying.
The PIPFPD is an organisation of Indian and Pakistani activists who work to promote friendly relationship between the two countries.
"Currently 156 Pakistani fisher folk are languishing in various Indian jails. Among them are 13 children. Meanwhile, 513 Indian fishermen are incarcerated in Pakistani jails," the release quoted Ali as saying.
Both countries frequently arrest each others' fishermen for violating the territorial boundary, due to which they end up spending months or years in jails before being released and sent to their own countries.