As the Pakistan government struggles to arrest the worsening economic crisis, Finance Minister Ishaq Dar sought to allay concerns by invoking divine favour, saying that the country was the only country founded in the name of Islam "and Allah Almighty is responsible for its development and prosperity".
Speaking at the inauguration ceremony of the Green Line Train in Islamabad, the Finance Minister said that he had full faith that Pakistan would progress because it was created in the name of Islam, The Express Tribune reported.
He said "if Allah can create Pakistan, then he can also protect, develop, and make it prosper", adding that under the leadership of Prime Minister Shehbaz Sharif, the government was trying its best to lift the country out of the quagmire.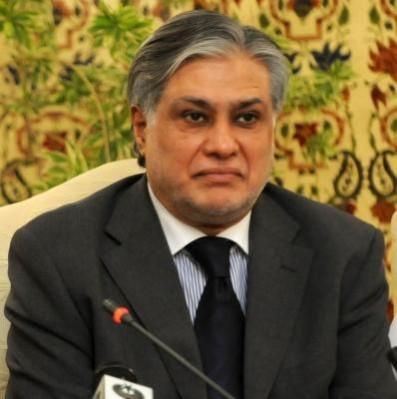 Dar said that the government inherited several problems from the previous government, adding, the government was working day and night.
"The team is trying to improve the situation ahead of the elections."
The Finance Minister further said that the economy of Pakistan was destroyed in five years, but the government of the coalition parties wants to improve it till the next elections.
He said the country is still suffering due to the "drama" that started five years ago and insisted that the economy was strengthening during Nawaz Sharif's tenure from 2013-2017, The Express Tribune reported.
The Finance Minister added that Pakistan Stock Exchange was the best-performing capital market in South Asia and ranked fifth in the world during Nawaz's era and the sights of the world institutions were set on it.
However, he regretted that the country was today paying the price for the "Panama drama", the ouster of the PML-N government, and other issues it faced over the last five years.
"Pakistan was on the growth track during Nawaz's tenure, but it was derailed," he added.