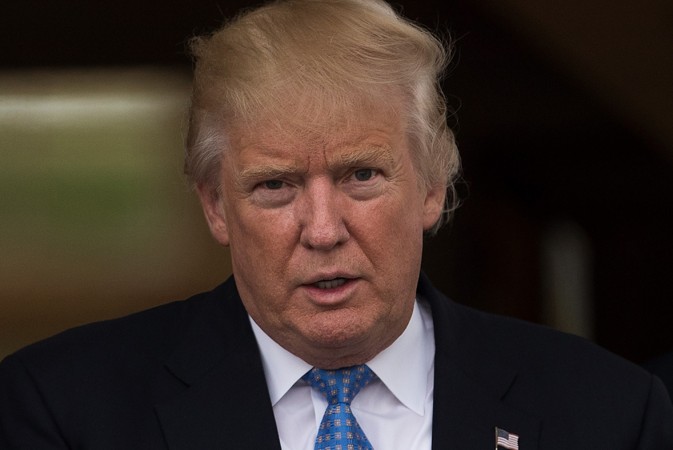 Pakistan's Press Information Bureau released a press note on a phone call between US President-elect Donald Trump and Pakistan's prime minister, Nawaz Sharif. And the press note focused only on what Trump had said during the phone call.
This was the official press readout that was issued:
"Prime Minister Muhammad Nawaz Sharif called President-elect USA Donald Trump and felicitated him on his victory. President Trump said Prime Minister Nawaz Sharif you have a very good reputation. You are a terrific guy. You are doing amazing work which is visible in every way. I am looking forward to see you soon. As I am talking to you Prime Minister, I feel I am talking to a person I have known for long. Your country is amazing with tremendous opportunities. Pakistanis are one of the most intelligent people. I am ready and willing to play any role that you want me to play to address and find solutions to the outstanding problems. It will be an honor and I will personally do it. Feel free to call me any time even before 20th January that is before I assume my office.
On being invited to visit Pakistan by the prime minister, Mr. Trump said that he would love to come to a fantastic country, fantastic place of fantastic people. Please convey to the Pakistani people that they are amazing and all Pakistanis I have known are exceptional people, said Mr. Donald Trump."
The press note states that Trump called Pakistan "a fantastic country, fantastic place of fantastic people". But this in stark contrast to what he has been saying earlier. During his election campaign Trump had stated that there would be restrictions imposed on the entry of Muslims from countries that were hostpsots of tyerrorism into the US. This reportedly included Pakistan.
In 2012, he had taken to his social media to state: "Get it straight: Pakistan is not our friend. We've given them billions and billions of dollars, and what did we get? Betrayal and disrespect — and much worse. #TimeToGetTough".
The Washington Post reports that Pakistan is a major beneficiary of U.S. assistance and is scheduled to receive nearly '$1 billion in economic and security assistance in the 2017 financial year'.
What caused the change in Trump's attitude towards Pakistan? In fact, he had seemed to favour India over Pakistan in most of his speeches and interactions. In January this year, Trump spoke extensively about India. He told CNN, "By the way, India is doing great. Nobody talks about it. I have big jobs going up in India. But India is doing great."
In October, Trump said, "If I am elected President, the Indian and Hindu community will have a true friend in the White House, that I can guarantee you."
He further added, "Mumbai is a place that I love. It's a place that I understand so for all of the people in Mumbai, the attack on Indian parliament, absolutely outrageous and terrible."