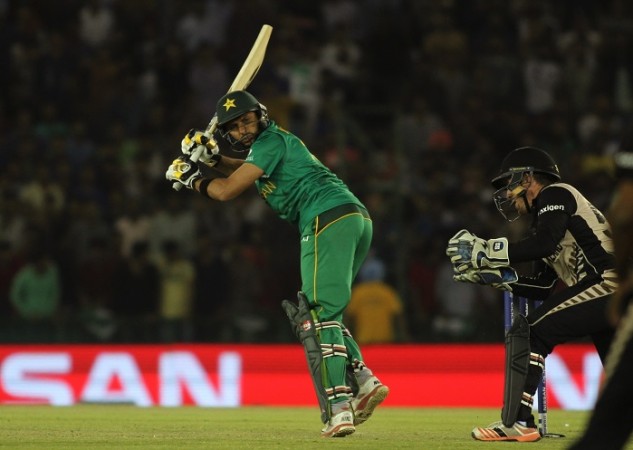 Pakistan superstar Shahid Afridi, who is one of the most loved players in Pakistan, has called it quits from international cricket. The all-rounder had been a loyal servant to Pakistan cricket, representing the national team since his ODI debut in 1996. Afridi confirmed this decision to retire on Sunday.
Shahid Afridi wants to call Narendra Modi for swift justice of Assam cricketer
Afridi is presently playing in the Pakistan Super League and the right-hander has given his fans a reason to rejoice. Despite his retirement, he confirmed that he will play in the PSL for the next two years as well.
"I have said goodbye to international cricket. I am playing for my fans and will continue to play this league for another two years but it's goodbye from international cricket. Now my foundation is important for me. I have played with seriousness and in a professional way for my country," Afridi said.
Afridi first bagged headlines with his epic performance against Sri Lanka, scoring a ton in 37-balls, which shall not be forgotten easily. The 36-year-old star has always been a huge entertainer in world cricket, hitting those mammoth sixes and scoring quick runs. It was his explosive batting, which earned him the nickname "Boom Boom."
Though Afridi played 27 Test matches for Pakistan, he was never regarded as a player for the longer format and his game was more suited to limited overs cricket. He retired from Test cricket in 2010, scoring 1716 runs and took 48 wickets. Afridi played 398 ODIs, scoring 8064 runs, including five centuries and managed to take an impressive 395 wickets. He retired from ODI cricket after the 2015 World Cup.
After having quit from two formats of the game, he was just playing T20, and last represented Pakistan as the captain in the World T20 2016 against Australia. Afridi decided to resign as Pakistan captain after the World T20.
His retirement from international cricket does not come as a massive surprise as it was always on the cards after his resignation as Pakistan T20 skipper. He played 98 T20 matches (1405 runs, 97 wickets) for Pakistan.