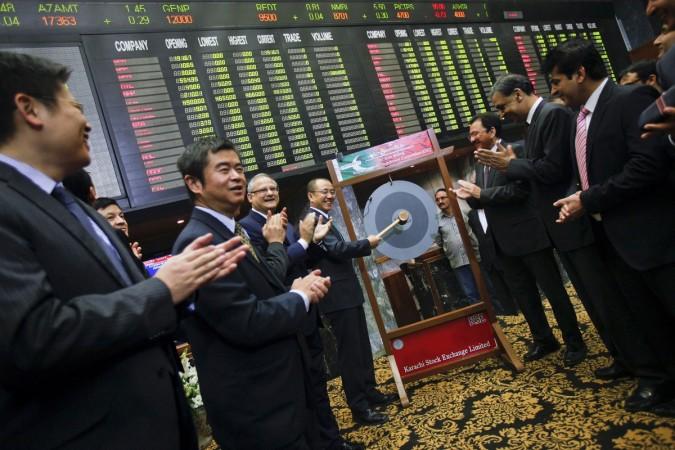 Pakistan got a surprise Ramadan gift this year. The country's benchmark index KSE-100 was upgraded for inclusion in the MSCI Emerging Markets Index on Tuesday, after eight years after it was removed. The KSE - 100 rose 3 percent in early morning trade on Wednesday to hit an all-time high.
The upgrade could potentially generate foreign capital inflows of about $475 million by the middle of next year, according to EFG Hermes, an Egypt-based investment bank, reported the Express Tribune.
Ironically, the development even as MSCI postponed inclusion of China's mainland listed shares out of the Index on Tuesday.
The 100-share benchmark index, or KSE 100, was up 865.68 points, or 2.3 percent, at 38,383.43 points in early morning trade, marking its biggest single-day gain since March 31, 2015, reported Reuters.
The KSE-100 is the best-perfoming stock market index in Asia, having gained 15 percent this year, the Express Tribune said citing a Bloomberg report.
MSCI announced on Tuesday that it had again decided not to keep A shares out of its EM Index, citing investment quota allocation, among other reasons, reported CNBC.
"International institutional investors clearly indicated that they would like to see further improvements in the accessibility of the China A shares market before its inclusion in the MSCI Emerging Markets Index," the channel quoted the MSCI as saying.
"The 20 percent monthly repatriation limit remains a significant hurdle for investors that may be faced with redemptions, such as mutual funds, and must be satisfactorily addressed," it added.
The temporary closure of the Pakistan Stock Exchange in 2008 saw Pakistan being removed from the MSCI EM Index after 14 years. The index was classified as a "standalone country index" and then made a part of the Frontier Markets Index in May 2009, the Express Tribune said.