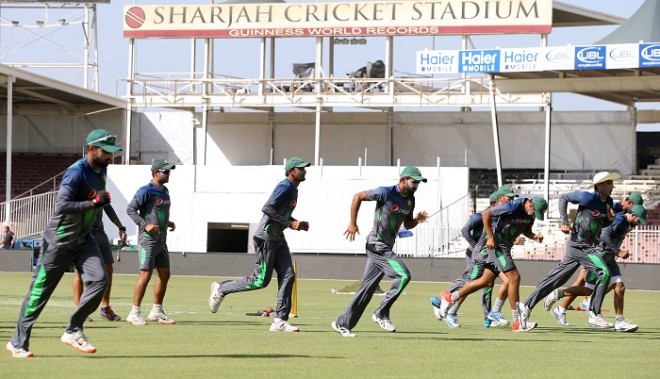 Barring Zimbabwe in 2015, not a single Test-playing nation has travelled to Pakistan to play a cricket match in the country, after the Sri Lanka team faced a terrorist attack in 2009.
Seven years have gone by, and they are yet to host a full Test series — Zimbabwe only played a T20 and ODI series in Pakistan — and ICC chief executive Dave Richardson has made it clear that Pakistan can only play hosts if and when the security situation improves in the country.
With teams not keen on playing Pakistan at their home turf, the Pakistan Cricket Board (PCB) has been forced to host their matches away from the country. Since then, they have primarily hosted teams like South Africa, Sri Lanka, England, Australia and New Zealand in the United Arab Emirates (UAE).
Pakistan have played their last eight home series in the UAE, which seems to have become their new home. They are now set to host the West Indies for a full-fledged series comprising three T20s, ODIs and Test matches each, which will start with the first T20 on Friday.
Cricket fans in Pakistan, who love the sport, have, of course, not been able to watch their favourite players compete at home. The PCB has been trying their best, asking nations to come and play in Pakistan, which has not worked in their favour so far.
"I know there is lot of passion for cricket in Pakistan and that is why I always enjoy coming here. But only the security situation will decide when international cricket returns to Pakistan. I am sure international cricket will one day return to Pakistan as the Pakistan cricket board is also making untiring efforts to host matches," Press Trust of India quoted Richardson as saying.
Despite not playing at home, Pakistan have done amazingly well in the longer format of the game as they are ranked world number one team in the world. Since the attack, though Pakisan might be playing their home matches in UAE, they have not lost a single Test series in their new adopted home, in fact, defeated teams like Australia and England as well.
"It is a remarkable achievement for Pakistan because they have played all their matches away from home since last six years," said Richardson, who handed the ICC Test Championship mace to Pakistan captain Misbah-ul-Haq in Lahore.