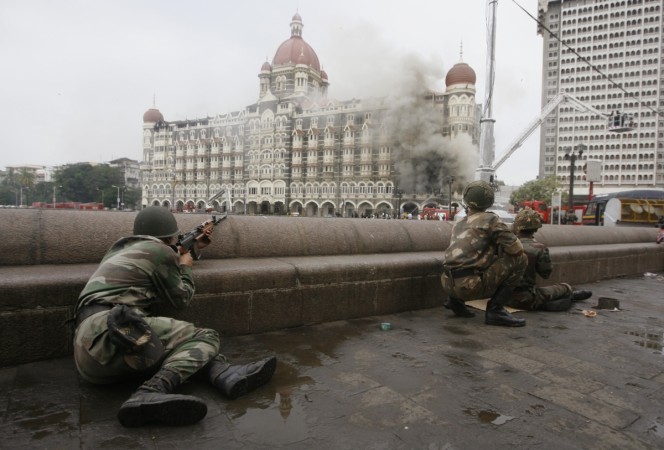 In the latest development regarding 26/11 accused Zaki-ur-Rehman Lakhvi, the Pakistan government has ordered the Lashkar-e-Taiba commander to stay in jail for three more months.
According to sources, he is in detention for 'maintenance of public order'.
Meanwhile, as the opposition created a ruckus in Parliament on the Lakhvi issue on Friday, Prime Minister Narendra Modi said that India's feelings to Pakistan had been conveyed in strong terms.
Prosecutor of Pakistan's Federal Investigation Agency, Azhar Chaudhry, told NDTV, "Once we get the order we will appeal against bail plea and demand a stay order."
An anti-terror court in Islamabad granted bail to Lakhvi on Thursday on grounds that the prosecution had been unable to provide evidence against him. He was among the seven people arrested in Pakistan in connection with the Mumbai attacks trial.
India had strongly condemned the release of Lakhvi on bail, saying it "cannot accept" such a decision.
Spokesman in the ministry of external affairs, Syed Akbaruddin said that the judgement would be a confidence booster to terrorists who indulge in hateful crimes.
Home Minister Rajnath Singh hoped that Pakistan would appeal in a higher court to "cancel the bail". "This decision is unfortunate. I believe Pakistan didn't do enough; India has provided enough evidence (on Lakhvi's role in the 26/11 attacks)," said Singh.
Lakhvi, apart from being accused as one of the key plotters of the 26/11 Mumbai attacks, was also charged with training and handling of the 10 Lashkar terrorists who crept into Mumbai and killed 166 people.