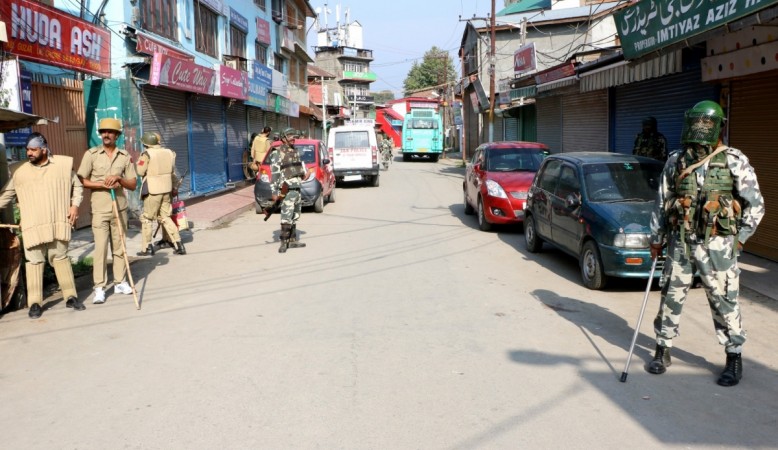 India said that Pakistan is being administered by a "deep state" even as the two countries exchanged barbs over Jammu and Kashmir at the UN Human Rights Council. While Pakistan said that India was oppressing Kashmir, India responded with human rights violations the neighbouring country committed in Balochistan.
India said that Pakistan raising human rights violation in Jammu and Kashmir was "unsolicited and unwarranted" and that it was "factually incorrect and bear no relationship to reality." India also said that Pakistan even while coming to the UN Security Council Resolutions on Jammu & Kashmir ignores the fact that it has illegally occupied a part of Kashmir. India also accused Pakistan of "blatantly disregarding" its commitments under the 1972 Simla Agreement, the 2004 Joint Declaration foreswearing terrorism, and the understanding reached at Ufa, Russia, in 2015.
It also blamed Pakistan for funding terrorists in Kashmir.
"Pakistan-occupied Kashmir is administered by a deep state and has become an epicentre of terrorism. Pakistan's human rights record in Pakistan-Occupied Kashmir and Balochistan is deplorable. It has had no hesitation in using air power and artillery against its own people, not once but repeatedly over the years.AIt is high time for Pakistan to do some deep introspection," India said.
"In the last two decades, the most wanted terrorists of the world have found succour and sustenance in Pakistan. This tradition unfortunately continues even today, not surprising when its government employs terrorism as an instrument of state policy," it said.
India also said that the current unrest in Jammu and Kashmir began after the death of Burhan Wani, "a self-proclaimed terrorist commander of Hizbul Mujahideen."
It also blamed Pakistan of targeting its own people.
"The sufferings of the people of Balochistan are a telling testimony in this regard. Not coincidentally, this region also serves as a base to conduct terrorism and violate human rights in a neighbouring country," India said.