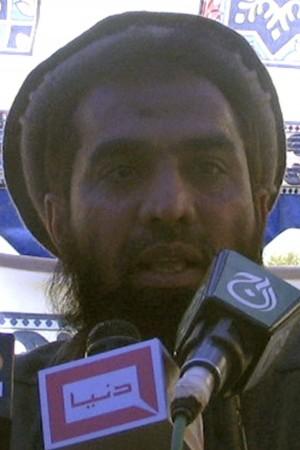 The alleged mastermind of 2008 Mumbai attacks, Lashkar-e-Taiba commander Zakiur Rehman Lakhvi, is enjoying a life of luxury despite being a prisoner at Adiala Jail in Rawalpindi, Pakistan.
Not only the LeT commander, but six others accused in the terror attack on the financial capital of India, are enjoying all facilities apart
from the basic necessities in their rooms right next to the jailer's office.
With the jailer's permission, they have been provided television, mobile phones, internet access and they can also have visitors any time of the day.
"He [Lakhvi] can receive any number of guests, any time of day or night, seven days a week," BBC quoted one jail official as saying.
And worst of all, the visitors do not have to identify themselves to jail authorities.
With so much freedom inside a prison, there is little doubt that Lakhvi must be still commanding LeT. A jail official has even confirmed that though the LeT has got an acting commander Ahmed, Lakhvi is still leading the terror group.
"On an average he receives about 100 visitors every day; they are escorted to his private quarters where they can meet him (Lakhvi) without the watch of jail guards, and can stay for as long as they like," the official said.
This is not the only instance where a terrorist is being hosted as a guest by the jailer himself. It is said that in Pakistan, jail authorities take immense care of commanders of militant groups as they believe they will be of great importance to the nation in future when it comes to national security.
Lakhvi was granted bail in the Mumbai terror attacks six years after his arrest on 7 December 2008 from LeT camp in Muzaffarabad by Pakistani troops. India had protested vehemently after a Pakistan court granted bail to Lakhvi, following which he was detained under the Maintenance of Public Order law. The government subsequently booked him in an old abduction case.