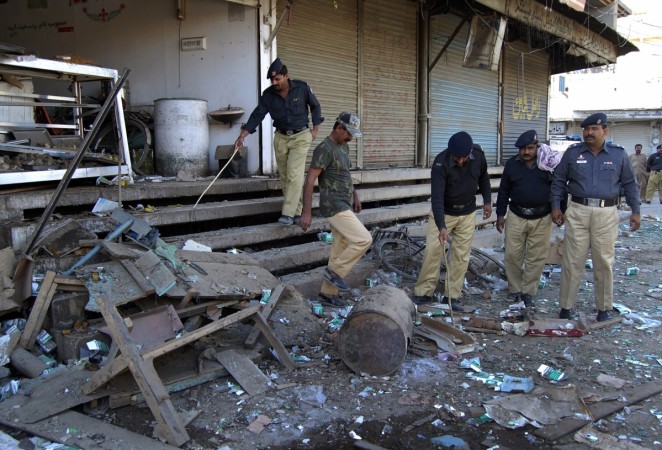 At least 10 people were injured in Pakistan's Sindh province after a suicide attacker blew himself up outside a Shia mosque on Eid al-Adha. Among the injured were four policemen.
The incident happened at Shikarpur, around 470 km north of Karachi. This is not the first time that this district's Shia population was targeted. In 2015, a suicide attacker killed 61 people in a blast in a mosque.
Four suicide bombers tried to enter the Khanpur Imambargah, officials said. One was gunned down while another fled and the third blew himself up. There is no information regarding the fourth attacker.
"Four of our men are injured of whom one is critical," Umar Tufail, a senior local police officer, told AFP. One of the suicide bombers was injured when the bomb went off. Doctors are trying to treat him, Tufail said.
"The attackers came as the worshippers were gathering to offer Eid prayers. Police were able to stop him at the gate outside the mosque," AD Khawaja, the chief of police for Sindh province, said.
The attacker, who was apprehended, was reportedly done so by worshippers as the police were severely injured in the attack, officials said.
In January 2015, a mosque in Shikarpur was targeted by the Sunni hardline group, the Lashkar-e-Jhangvi. It had led to nationwide protests as the minority community in Pakistan has been repeatedly targeted.
Interior Minister Chaudhry Nisar Ali Khan, Chief Minister Sindh Syed Murad Ali Shah, and Punjab Chief Minister have strongly condemned the Shikarpur blast. Meanwhile, people on Twitter commended the police for their promptness in averting a bigger tragedy.