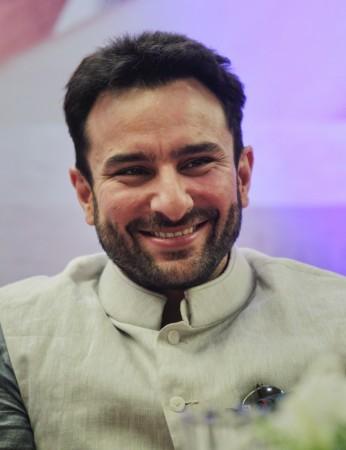 The music launch of the upcoming movie "Cocktail" is due to take place take in London, as the four Pakistani singers featured in the movie's soundtrack, were denied visa by the Indian government.
The film's soundtrack is the Pakistani singers' first debut in India. The songs of the film, which stars Saif Ali Khan, Deepika Padukone and Diana Penty, have already received terrific audience reactions in India alone.
All would have gone well if the singers were permitted visa to travel the sub-continent. Earlier, the event was scheduled to take place in a well-know amphitheatre in Bandra, Mumbai, but will now be held at the British capital instead.
Out of the four singers, Arif Lohar is well-known for his Punjabi folk tracks. Javed Bashir, another popular artist, is the lead singer of the Pakistani-based band Mekaal Hasan.
"The producer thought it is very unfair to these Pakistani singers, if they weren't given their due in front of the Indian media. So they decided to entirely do away with the music launch," a source close to the film's producer Dinesh Vijan said.
Both Vijan and Saif, producers of the film, have decided to organize the event in London, where no trouble will unfurl for the singers.
Earlier this month, Irfan Joomun of gomolo.com gave 4.5 out of a 5 rating to the film's tracks. "All-in-all, this Cocktail is mix of diverse genres of music lovers that's one of the best soundtracks, Pritam has given. Cocktail's album oozes of freshness and in this summer, this reunion of Love Aaj Kal team is perfect. It's mostly for connoisseurs of diverse genres of music but also provide 2 stellar chartbusters like 'Tum Hi Ho Bandhu' and 'Daaru Desi,'" Joomun said about the music.
Bollywood Hungama also gave the movie's soundtracks 4.5 out of a 5 rating and said that the "music is one of the USPs of the movie."
The movie directed by Homi Adajania is a romantic comedy and is scheduled to release on July 13. The film's score is composed by Pritam.
The movie also stars Randeep Hooda, Dimple Kapadia and Boman Irani in supporting roles.