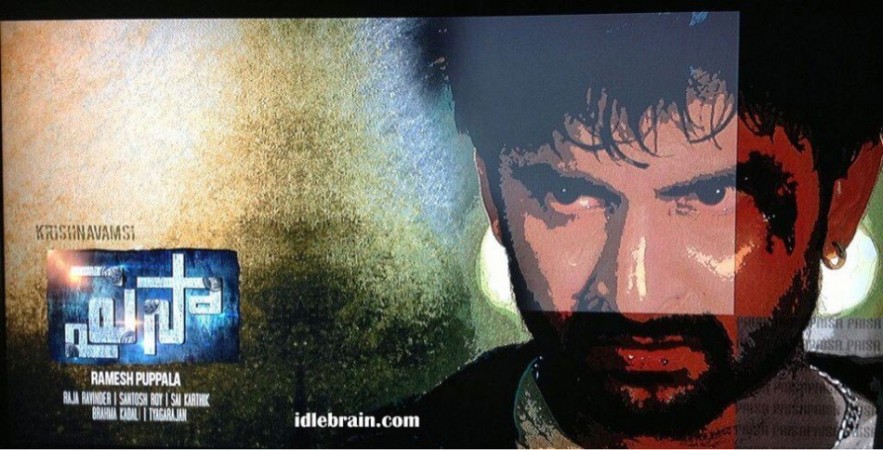 Telugu film "Paisa" with Nani and Catherine Tresa in the lead has received mixed reviews from critics. The film has mostly received good comments for the interesting story line.
Directed by Krishna Vamsi, the film tells the story of how the whole world revolves around money.
Read the reviews below:
IndiaGlitz in their review said: "The script is full of lacunae. Nani's character is inappropriately happy-go-lucky. Moreover, his expression should have been intense in the second part of the film but that is not so. The screenplay was terribly written and executed, as the result, the audience feel that, barring Raja Ravindar, the others were less than perturbed by the mess.
"It's easy to guess what the hero will tell in the climax (albeit not the not-so-exciting twist), but the episode leading to the mini pravachan is grossly inadequate in terms of both the content and quality of execution.
"The script is not layered and one too many scenes are full of noisy paeans to paisaa or routine denigration of its ill-effects.
"The performances are not up to the mark. Nani goes over-the-top, prompted as he is by Krishna Vamsi to so act. Catherine is apt in the role of a Muslim girl, while Charan Raj makes no impression at all. Siddhika, Bharath Reddy and others have forgettable roles."
Shekhar of OneIndia said: "Paisa is an action entertainer with a nice blend of romance and high entertainment quotient. Nani's performance is the main highlight in the film. Krishna Vamsi's brand new story, Sai Karthik's music, Santosh Rai's cinematography, Tabar's comedy timing and power-packed dialogues are other big strengths of the movie. A few unnecessary scenes, which bore audience, are its drawbacks.
"Nani has given brilliant performance in Paisa. With his matured acting, he impresses you in all kind of scenes like action, romantic and comedy. As Noor, Catherine Tresa looks cute. Siddhika Sharma, who has played second female role manages to impress with her glamour in a brief screen presence.
"Overall, Paisa is a good commercial entertainer, but it is not upto the mark of Krishna Vamsi's previous ventures. Nani's performance is the saving grace in the film. You can watch the film, If you are a hardcore fan of Nani or Krishna."
Rohit Penumatsa of Desimartini said: "Not as talked about as RGV's but Krishna Vamsi's descent into the restless madness is an equally interesting story. A super exciting auteur until a point for whatever reasons (I have my theories, but, that would be an article in itself) had turned into this insecure and loudly eager man that would try anything to distract the audience than letting the film have a shot longer than 12 frames.
"The cast included some popular names from the Deccani films and a bunch of new actors who are still camera shy. Nani does well, holds the audience like an effective commercial hero of old. The film wasn't a boring one, per say, but it takes a lot to sit through it even though its only about 140 minutes. For the head to handle about 893 cuts in less than a minute and of something that wasn't shot for such a pacey cut, the audience should be real brain dead to not feel irritated."