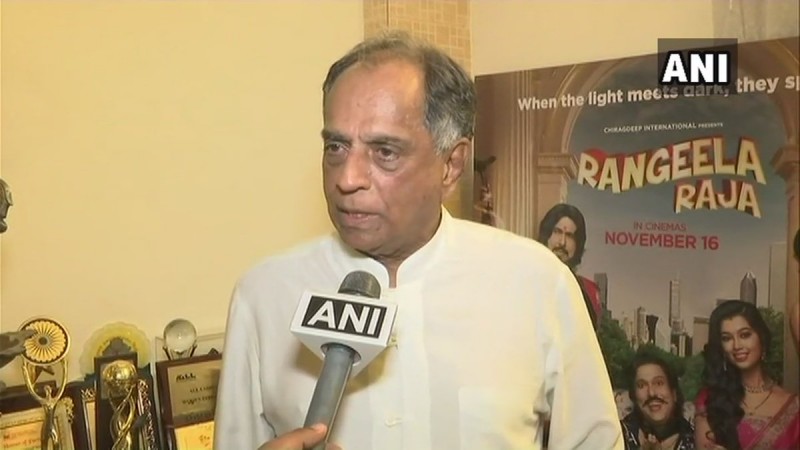 Former CBFC chief Pahlah Nihalani is furious at the censor board for the cuts they suggested in his upcoming movie Rangeela Raja starring Govinda.
Referring to the censorship of one of the dialogues in the movie, an irked Nihalani asked if words like "fu*k" and more distasteful or a line like "tu mujhe aisa swadisht khana khila chuki hai". The line is said after a rape scene in the movie.
"Words like f**k and sc** find their way into U/A films, why can't I be given the line tu mMujhe aisa swadisht khana khila chuki hai? I really want to know which is more distasteful. Also, can anyone explain to me how Stree, which discussed masturbation, got a U/A?" SpotboyE quoted Nihalani as saying.
"I haven't shown any rape act. Whatever is shown is only symbolic. I am aware of the Censor Board guidelines. I was the Chairman before Prasoon Joshi, wasn't I? If the rape act has not been shown, this particular dialogue cannot be scissored. Tell me, why should I change my storyline?" he added.
Recently, Nihalani and his team had arranged a press conference where Govinda had spoken in length about how according to him, his films have been stopped from being released for many years.
"I did a movie with Ravi Chopra and it didn't release, I did a movie with Ashtavinayak and it didn't release. So, every time I do a movie, I don't get a platform as some of my movies don't even make it and that is very unfair to a senior actor like me. I don't know who is doing this, but there is definitely someone who doesn't want me to be in the centre again," Govinda had said.
"Basically, is it because I had joined politics? But I left that field long ago and now I even choose my words and speak- and plus today I am pleading with folded hands to allow me to continue my first love, which is acting. A similar thing happened when Fryday released hardly in few theatres. What more can I say?" he added.
Nihalani, who is adamant at not releasing Rangeela Raja with the suggested cuts, has approached Bombay High Court, which is yet to issue a clearance.