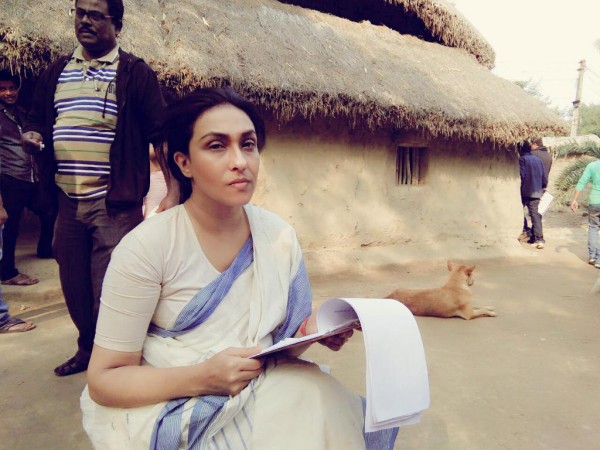 After the controversies over Padmavati and S**y Durga, now it is a Bengali movie that has irked a Hindu organisation over two lead character's name — Ram and Sita.
Also read: Facebook page administrator in police net for posting obscene memes against PM Modi
Directed by Ranjan Ghosh, Rong Beronger Kori is a compilation of a few short stories which features Rituparna Sengupta, Soham and Ritwick Chakraborty. The movie revolves around a love story of two characters Ram and Sita. Eventually, the characters get married and divorced in the movie.
And, the divorce of the two characters, named after ancient Indian epic Ramayana's characters, led to controversy in Bengal as the Right Wing groups believe that the names of Ram and Sita should not be used for this movie.
According to several reports, the activists of the fringe group, Hindu Jagran Manch have written to the Central Board of Film Certification (CBFC) to look into the matter.
Though the director of the movie Ranjan Ghosh has made it clear that it has no connections with Ramayana and does not intend to hurt any sentiments of anyone, the Hindu organisations are not ready to back off.
Ranjan Ghosh, director of Rong Beronger Kori, told Republic TV, "first of all I'm not sure why they raised this allegations because obviously no one has watched the film yet, the CBFC is to watch the film so film has not been screened anywhere so there is no way one could watch the film, so basis on what this allegation is raised is something I'm very curious to know.
"I would like to make it clear that the film is not based on Ramayana it is has got nothing to do with mythology it has got nothing to do with history."
He further told ANI, "We name our children after deities. It is a love story of two such tribal characters named Ram & Sita & there is an element of divorce. It has got nothing to do with Ramayana. The entire controversy is an attempt to seek publicity."
West Bengal BJP President, Dilip Ghosh has given statement in favour of the Hindu groups. "Freedom of speech is not freedom of saying anything", he added.