Film distributors in Rajasthan are reportedly not ready to buy the theatrical rights of Sanjay Leela Bhansali's Padmavati starring Deepika Padukone, Ranveer Singh and Shahid Kapoor, as they fear of suffering loss.
Padmavati is one of biggest budget Indian movies and the most hyped movie after Baahubali: The Conclusion. The makers have shelled out a record sum on its production and promotions and they are said to be demanding high prices for the theatrical rights of the film, which is set to hit the screens on December 1.
But the ongoing protest in Rajasthan has created a kind of a scary atmosphere among film distributors and not many are reportedly ready to come forward to buy its rights for the state. Some of them are urging the producers to put an end to the controversy surrounding Padmavati.
In a statement to IANS, Raj Bansal, a leading film distributor and multiplex owner, said: "I can talk about my company... We will not like to buy the distribution rights of the film till the controversy is resolved."
Another distributor echoed similar views and said: "No one would like to be part of controversy... So I would not like to buy the distribution rights."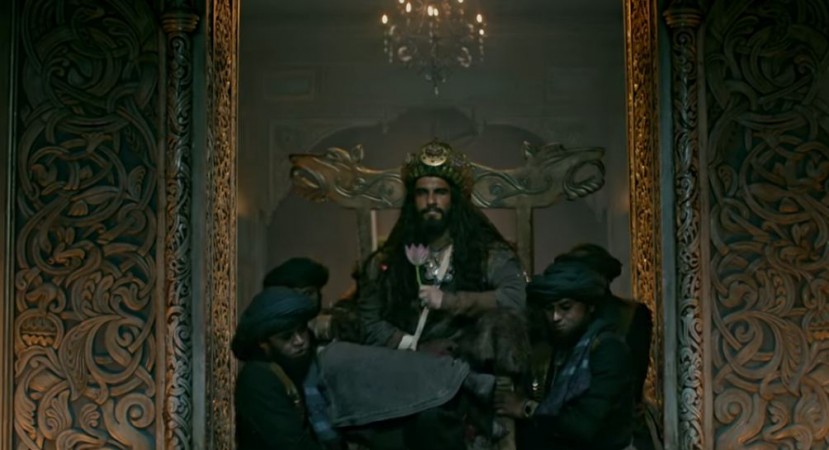 Padmavati deals with the story of Rani Padmavati, the legendary Mewar queen from Rajasthan. Hence, the movie was expected to be released in a large number of screens in the state and register a superb collection at the Rajasthan box office. The makers will suffer a huge loss, if it is not released in the state, say experts from the industry.
Sri Rajput Karni Sena and Sarv Brahmin Mahasabha think that historical facts have been distorted in Padmavati. Hence, they are demanding the makers to screen Padmavati for historians and intellectuals before its release. If the makers do not keep their promise made to them, they would oppose its release. It should be seen whether the producers will put an end to this controversy.
Watch Padmavati official trailer here: