Akshay Kumar is all set to hit the big screen with yet another much-awaited film Padman. The actor, who has been having an excellent phase at the box office with back to back hits, is likely to strike gold this time too.
Directed by R Balki, Padman is based on a real story of Arunachalam Muruganantham from Tamil Nadu, who invented a machine to create low-cost sanitary napkins, and revolutionised the issue of menstrual hygiene in rural India.
Also read: Akshay Kumar slammed left, right and centre for using ABVP flag to inaugurate Women Marathon
Padman, that also features Sonam Kapoor and Radhika Apte in key roles, has been one of the most awaited flicks of this year. The trailer and the promos of the film have received good response from the viewers and created immense curiosity.
While the film was supposed to be released on January 25, it was pushed to February 9 to make way for Sanjay Leela Bhansali's Padmaavat, which was facing a lot of hurdles.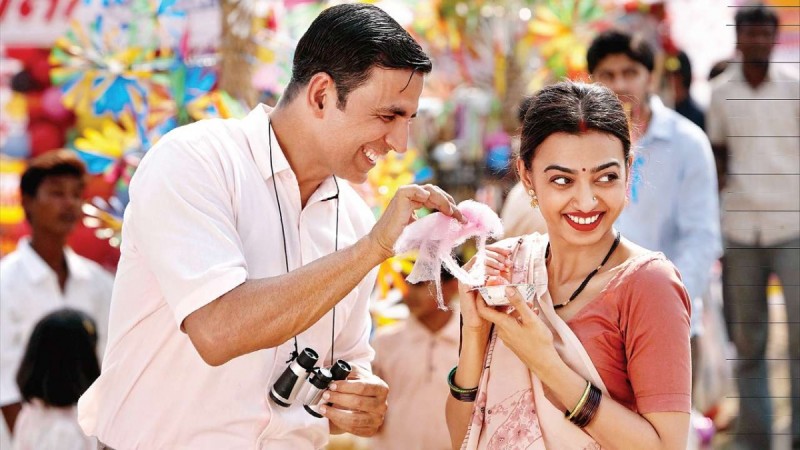 However, when Padman is finally set to hit the screens, here are top five reasons to must watch Akshay's "superhero" film.
The first reason to watch Padman is it is Akshay's film. The actor has been giving quality movies back to back, and there is hardly any reason for you to think that Padman will be any different.
It has been directed by R Balki, who had earlier given movies like English Vinglish, Shamitabh and Dear Zindagi among others. This director certainly has the potential to create a content that will make you hook to the seat.
Padman is based on the real story of an inspiring man, who fought for a noble cause despite series of hurdles and finally got his due recognition. In the process, he invented something that immensely helped rural India. You cannot miss knowing the story of such a "superhero".
This is the first time Sonam Kapoor is appearing on screen after her staller performance in Neerja. Her role in Padman also looks quite interesting. Also, it features Radhika Apte, who hardly disappoints us with her acting skills.
Although the plot of Padman is a serious one, the trailer and promos of the film showed that it will have a lot of funny moments as well. Akshay being excellent in his comic timing, one can expect to have an extremely entertaining time watching Padman.