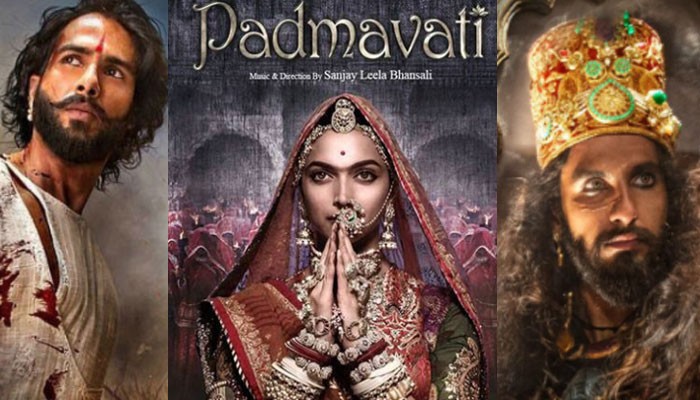 Sanjay Leela Bhansali's Padmaavat features Deepika Padukone, Ranveer Singh and Shahid Kapoor in key roles. However, Deepika and Ranveer's characters have been getting more attention than that of Shahid.
In Pics: Padmaavat special screening | Deepika at Siddhivinayak temple | Padmaavat new stills
The highly anticipated movie Padmaavat is all set to be released this Thursday and has already been blessed by rave reviews from the critics. Apart from the film's powerful star cast, the grandeur that Bhansali brings to his movies raised the expectations even more.
Also read: Has Ram Gopal Varma lost it? Compares Padmaavat's Deepika Padukone to God, Sex and Truth's Mia Malkova
Padmaavat, earlier titled as Padmavati, remained in news ever since the trailer was launched. While the overall trailer was impressive, it was Ranveer's character of Alauddin Khilji that has grabbed most attention.
A lot was discussed about Deepika's look in the film as well. Apart from the royal avatar, she was seen having a unibrow. Although Shahid too looked very convincing as the Rajput king, his appearance in the movie was comparatively less talked about.
While Deepika plays the central character in the film as the title is based on her character, Ranveer's character of Khilji is apparently the most powerful one in the movie. The evilness that is portrayed in his character even in the trailer is something that completely steals the show.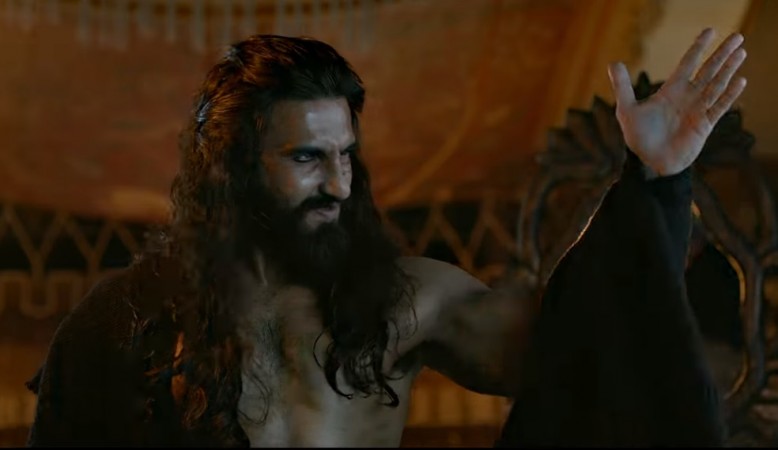 On the other side, Shahid's character of Rawal Ratan Singh is that of a brave but benevolent ruler, who is in deep love with his wife Rani Padmavati. No doubt Shahid will nail the role with perfection, it appears that his character may get overshadowed by the strong characters of Deepika and Ranveer.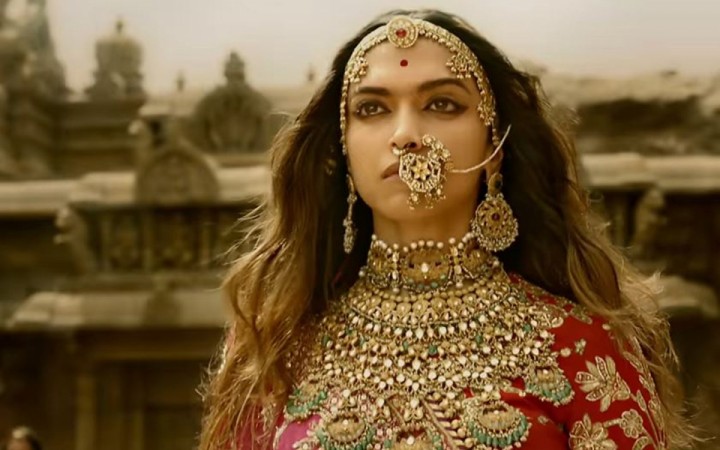 Many of the critics have been praising the movie and the performances. Shahid's performance is also being applauded, but some of the tweets suggest that it is Deepika and Ranveer who got the upper hand due to the weight that their roles hold.
There are a number of tweets that concentrate their appreciation to only Deepika and Ranveer's performance, completely ignoring Shahid's character. Even right after the release of the trailer, many had opined that Ranveer will hog the maximum limelight in Padmaavat, and it looks like the prediction is proving to be true to some extent.
Just in 15 minutes of film, you will develop hatred for Ranveer Singh's character. That's where he wins! Alauddin Khilji steals the thunder whenever he's on the screen. He is as hideous as an evil conqueror should be - India TV https://t.co/Fqg1XTHp7b

— Ranveer's Cafe ☕️ (@ranveercafe69) January 23, 2018
Both Shahid and Ranveer's last releases -- Rangoon and Befikre -- were disasters at the box office. And thus, the duo needed a big hit. While Padmaavat is most likely to become a blockbuster, it is hard to say if Shahid would get the appreciation that he deserves.