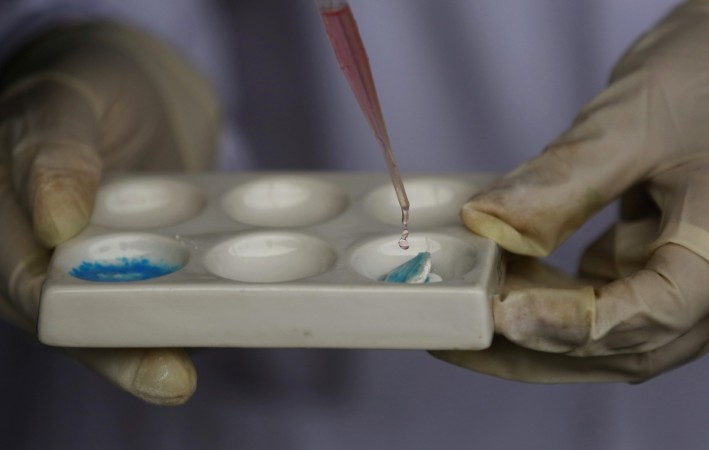 A man from Birmingham shocked his fellow passengers inside a plane, when the flight he was on, had to make an emergency landing after a packet of cocaine exploded inside his stomach. He had to be given medical attention immediately.
The man, recognized as Colmin Smith, had swallowed 61 pellets of cocaine in a bid to smuggle the drug into Britain from Antigua. But the 48-year-old nearly died after one of the packs burst inside his stomach, sparking an emergency landing, Daily Mail reports.
The Man, travelling on a Virgin Atlantic flight from Antigua, West Indies to London Gatwick fell sick mid air after swallowing what was later revealed to be 239.39 grams of cocaine, worth over £40,000.
Reports suggest that Smith's Airbus A330 was only minutes into its journey when the drug mule informed a flight attendant that he was sick, before falling to the ground unconscious.
The jet had to make the emergency landing at Bermuda's L.F. Wade International Airport after the crew members learnt about the situation and informed the co-passengers that the airplane was going to be diverted from its route.
Paramedics were waiting at the airport to perform an emergency surgery on the man who was immediately rushed to the island's King Edward VII Memorial Hospital. Shocked doctors found 239.9 grams of cocaine inside his stomach. It is said that the drug was 75 percent pure.
"After I informed the flight attendant, in my mind I died, I felt the death coming," Daily Mail quoted Smith as saying, after he appeared before magistrates on the island.
"I've met a lot of nice people here, I must thank god and the crew for saving my life," he added.
After Smith admitted to one charge of possession of the drug and, he was fined £471 (US$ 800)
A senior magistrate was also cited by the British tabloid as saying that Smith was lucky as he was there to face charges rather than death. A senior member of the Island's narcotic unit also said that since there was no evidence that he was peddling the drug in the streets of Bermuda, he could only be charged with possession of the illegal drug.