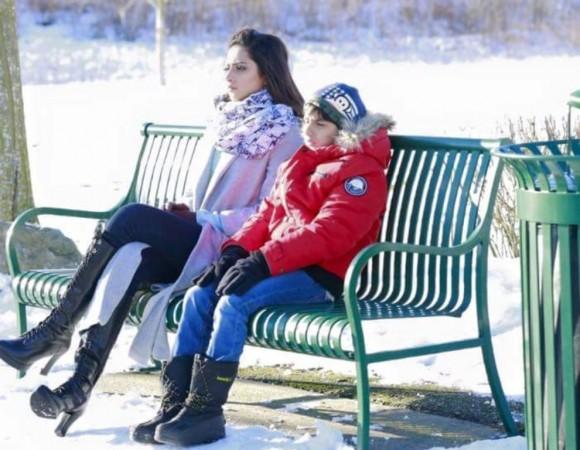 In a surprise turn of events, a Punjabi movie has shattered the records of Bollywood movies in the international market. "Love Punjab," a Punjabi movie, has broken the opening weekend box office collection record of Akshay Kumar's "Airlift" and Ranveer Singh's "Bajirao Mastani" with a big margin.
"Love Punjab" features Punjabi actor and singer Amrinder Gill and television actress Sargun Mehta in the lead role. The film is a family drama directed by Rajiv Dhingra. The storyline focuses on family ties and how a couple visits Punjab to teach their son the importance of living in a joint family.
The film has been received well abroad, thus breaking Bollywood movies records. "Love Punjab" Australia and New Zealand's collections are better than Akshay's "Airlift" and Ranveer's "Bajirao Mastani."
"Boxoffice can be most unpredictable and that's the beauty of the business. SUPERB biz of #LovePunjab & #Ardaas proves this statement true," trade analyst Taran Adarsh tweeted, adding: "Punjabi film #LovePunjab has not only overtaken *opng wknd biz* of #Airlift in Australia and New Zealand, but also #BajiraoMastani there. "Top 3 openers [opng wknd biz] of 2016 in AUSTRALIA: 1. #LovePunjab 2. #Ardaas 3. #Airlift Note: First two are Punjabi films. @Rentrak"
"Love Punjab" minted A$ 4,06,601 (Rs 2.07 crore) from the Australian box office and NZ$ (Rs 51.91 lakh) from the New Zealand box office, Bollywood Hungama reports.
Take a look at Ranveer and Akshay's movies overseas weekend collection:
"Bajirao Mastani"
"Bajirao Mastani" minted A$ 305,226 (Rs 1.44 crore) from Australian box office, while from New Zealand box office it minted NZ$ 59,225 (Rs 26.50 lakh).
Airlift
A$ 184099 (Rs 93 lakh) from Australia, NZ$ 79,913 (Rs 36 lakh) from New Zealand
[1 lakh = 100,000 | 1 crore = 10 million | 100 crore = 1 billion]