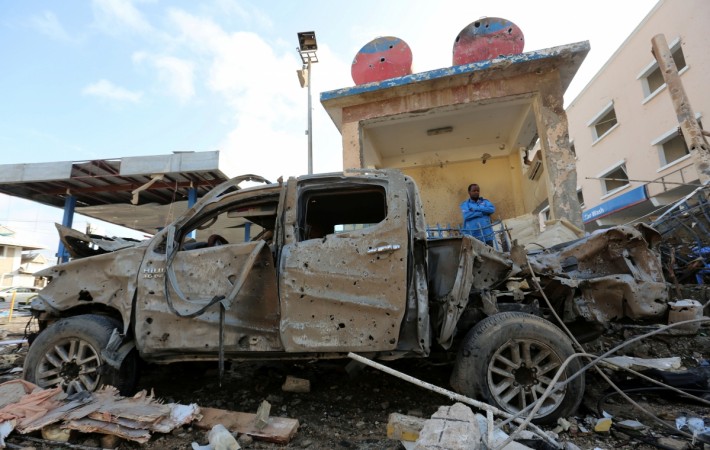 At least 20 people were killed and 30 others injured in twin car-bomb explosions in central Somalia's city of Galkayo on Sunday morning.
"There were two car-bomb blasts which targeted the local government headquarters," police officer Mohamed Abdiqani told AFP.
"It was horrible. The first blast was caused by a truck loaded with explosives, and the second was a minibus," local resident Hassan Abdukadir told the agency, adding that he himself counted a dozen bodies, some of which were burnt beyond recognition.
The first explosion took place at the gates of local government headquarters, when a suicide bomber detonated a vehicle laden with explosives, the Associated Press reported. The second explosion took place in a market area.
According to reports, gunfire could be heard, but it was still not clear whether gunmen were involved.
The police had earlier said that the death toll was 10 but a doctor at Galkayo hospital said that it had doubled. "Death toll is over 20 and it may rise further," Ahmed Sugule, a doctor at Galkayo hospital, told Reuters.
Terrorist group Al Shabaab has claimed responsibility for the attack. The group has been trying to overthrow internationally-backed government in Mogadishu since years, and, therefore, carries out such attacks against government targets.
Al Shabaab militants had also attacked a hotel in Galkayo in March claiming the lives of at least six people including a senior local government official, AFP reported.