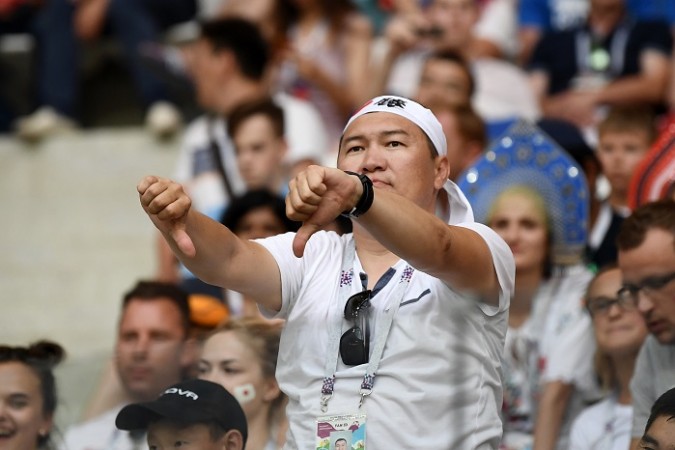 When news filtered through to Japan manager Akira Nishino that Colombia had scored against Senegal, putting his team, as a result, in pole position to qualify from second place in Group H, he decided to make a controversial decision, a decision that did not go down too well with the fans at the stadium and watching around the world.
While bringing on Mokoto Hasebe with less than ten minutes left in the match against Poland, who were already eliminated before the final round of fixtures of Group H, Nishino told his player to ensure they take absolutely no risks.
Which basically meant – keep the ball, pass it around at the back and kill time, even if it means Japan losing the game 1-0. Poland, already out of the tournament, and with the heat getting to them towards the end of the match, didn't really make much of an effort to pressure Japan, either.
"It was a very tough decision, of course," Nishino said. "We conceded a goal, but with the time passing the other match moved. When I put on Hasebe, I told him what was in my mind: 'Do not go for any high risks.'
"I told him not to concede any yellow cards, go 4-1-4-1, defensive, and then I told him to tell the team to 'stay put'. We could not concede another goal. So with the time passing it was my decision to stay put, and then when I used Hasebe it was the ultimate message."
Nishino was aware that with Senegal also losing 1-0 to Colombia, Japan were the ones who would go through to the last 16 along with Colombia. While both Senegal and Japan finished the group stages on four points, with goal difference, goals scored and goals conceded all identical, the Asian side had the upper hand in Fifa's fair play rule, with the team with fewer yellow cards moving on when all other criteria ends up being equal.
While Nishino acknowledged the decision to play negative football was proved to be the right one, he was also honest enough to admit he wasn't a big fan of his own plan, with the manager understanding why the fans, quite a few of them their own, were booing the Japan team in those final moments.
"I'm not too happy about this but I forced my players to do what I said," Nishino added. "We did not go for victory, but we just relied on the other match.
"I view that it was slightly regrettable but I suppose at that point that I didn't have any other plans. The World Cup is such that these things happen. And we went through. Therefore it was perhaps the right decision."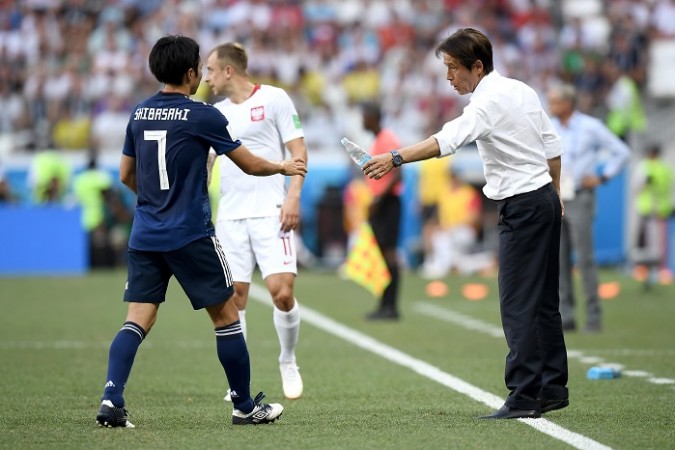 Some of the pundits and fans made their feelings clearly felt over Japan's controversial tactics in their final group match of the Fifa World Cup 2018.
"That was embarrassing the way the teams went about that final 10 minutes," former Everton midfielder Leon Osman said on BBC. "It was everything we don't want to see in the World Cup. It turned into a farce."
Michael O'Neill, the current manager of Northern Ireland, also laid into Japan. "I developed a soft spot for Japan, but I hope they get battered in the next round.
Japan's own fans were also far from happy with the way the result panned out, even if it means being able to watch their team play in the knockout rounds.
"I was so excited before the game," Makiko Totsuka, a fan, told Japan Today. "They needed a draw but I really wanted them to win.
"So I'm embarrassed by the way they were happy to just accept the loss."
Japan face Belgium in the round of 16 on Monday.