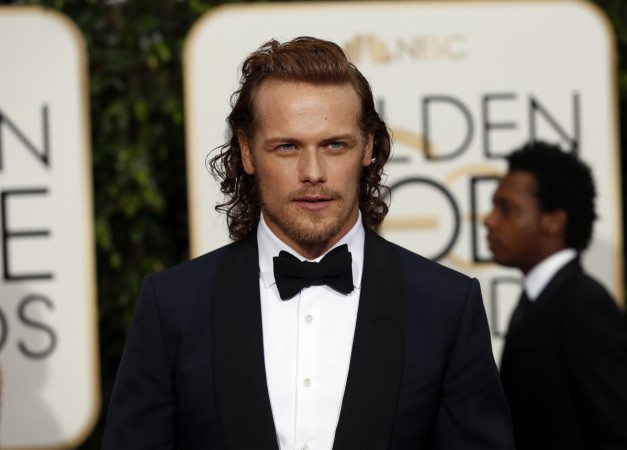 Sam Heughan is currently busy with the production of his time-travel series Outlander, but some of his fans are convinced that he would be seen in the upcoming instalment of BBC1's Sherlock.
It is also being said that the Scottish actor would play the third Holmes brother in the investigative drama. The third brother was briefly mentioned in Season 3 of Sherlock when Mycroft says, "I am not given to outbursts of brotherly passion. You know what happened to the other one," and fans believe Heughan could be an interesting addition.
Rumours of Heughan's inclusion in Season 4 of the show started doing the rounds after Heughan and Sherlock series creator Mark Gatiss exchanged a couple of messages on social media.
@SamHeughan Thanks pet! When do I get to see you?

— Mark Gatiss (@Markgatiss) October 15, 2016
Heughan's Outlander is expected to be back in the beginning of 2017. The third season will be based on Diana Gabaldon's Voyager, which will feature the reunion of Jamie and Claire, the characters essayed by Heughan and Caitriona Balfe.
The new season will see an aged Jamie, as the story will jump 20 years ahead from the time Jamie and Claire parted ways. Talking to IGN about an aged Jamie, Heughan joked that he was sure his character would have a beer belly.
"It's fine, we're getting put out to pasture and we can just get fat. I've already started. Surely [Jamie's] got a bit of a beer belly. I'm going to take it upon myself to age ungracefully. I think Fat Jamie is what everyone wants to see," the actor joked.
Related
Morning brief: Varanasi stampede kills 19, 7th Pay Commission, Sherlock season 4 spoilers and more.
Sherlock season 4 spoilers, air date: Steven Moffat hints at expanding the series with season 5