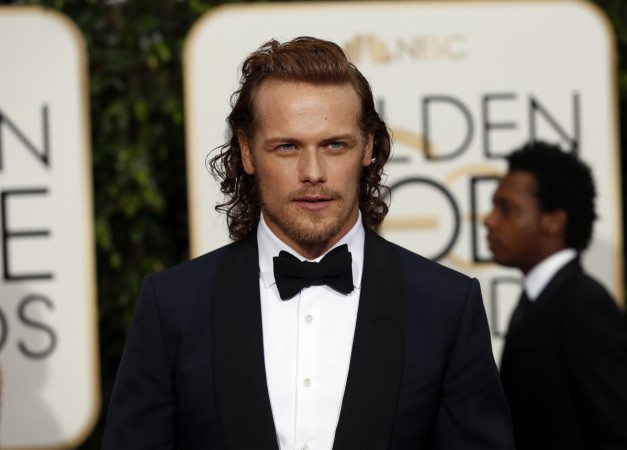 Sam Heughan and the cast of Outlander are busy filming Season 3, which is based on Diana Gabaldon's Voyager, and the first two episodes are already done. From what Heughan has revealed to the media, the season will open with the Battle of Culloden, and Jamie isn't going to fare too well in the battle.
Warning: This post contains spoilers from the upcoming Season of Outlander.
As revealed in the Season 2 finale, Jamie survives the Battle of Culloden, but he gets taken a prisoner and it's at the Ardsmuir Prison that he meets Lord John Grey, who becomes an important person later on in his life. Season 3 will also see Jamie and Claire reuniting after a span of 20 years, and Jamie will not be the same person Claire left behind prior to the Battle of Culloden. Viewers can expect a change in Jamie's appearance as well as personality.
"Jamie has to age—I'm not giving away how," Heughan told Elle. "But I think it's less about looking older and more about the experiences he's gone through.
"The third season is based on the third book. I don't want to jinx it, but it feels very strong, very exciting. There's a lot that happens in it. If the second season was very political—a lot of intrigue, and even Diana Gabaldon said it's a hard book to adapt—I think the third book is the one everyone's excited about. So much time passes by—20 years—the characters are apart and together again, so there's some big emotional stuff," he noted.
In a separate interview with Harper's Bazaar, Heughan dished about how Season 3 will end, "We'll be finishing in South Africa, which is pretty awesome. So we're going to be shooting there," he said. It looks like South Africa will stand in for Jamaica, which is where Claire and Jamie end up when in the third instalment of Gabaldon's book.
Outlander Season 3 does not have a premiere date yet, but it is expected to air sometime in mid 2017.