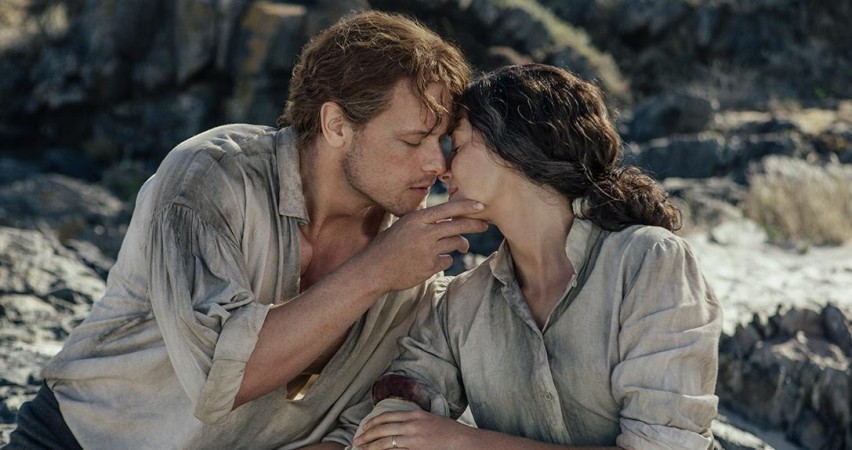 Earlier on Monday, Starz released a full-length teaser for the upcoming Outlander season 4. The upcoming historical drama season will be based on Diana Gabaldon's fourth novel, Drums of Autumn.
Outlander TV show is based on a drama based on Gabaldon's historical time travel book series of the same name. Developed by Ronald D. Moore, the show stars Caitriona Balfe as Claire Randall, a married World War II nurse, who in 1945 finds herself transported back in time. The life of Claire turns upside down when she realizes that she is in Scotland and the year is 1743.
Outlander season 3's last episode titled, Eye of the Storm, showed how Claire was captured when she went on to look for Geillis's slave houses for Ian. The governor's troops recover Jamie, and Grey sets him free after Leonard was not able to find some hard hitting evidence against his crimes. The rest of the episode showed how Geillis will realize that it is Claire's child who must die before Scotland wins its new King. In the end, it was shown how Jamie helps Claire and how they both are washed up together in Georgia.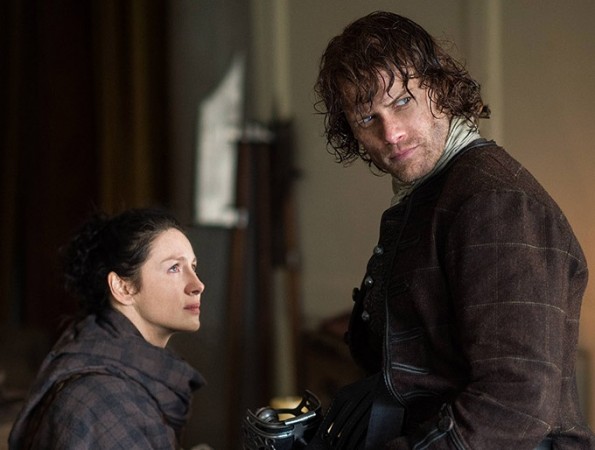 In the released teaser, Claire and Jamie are now settled down in just the "start of what America will become." Their settled life will be hampered by the promise of living in North Carolina, as Claire already knows about the American Revolution but she has to hide it from everyone.
"If I can make this a good land, my presence here now can be felt by Brianna later," Jamie says in the trailer.
Along with this, the trailer also introduced the infamous pirate and smuggler Stephen Bonnet and Jamie's aunt, Jocasta. In addition to this, Claire and Jamie's daughter, Brianna Randall, will also receive a startling news about her mother.
Check out the steamy trailer:
Outlander fans have spent the previous three seasons watching wars, and how the time travel kept Claire and Jamie Fraser apart. Earlier this year, Caitriona Balfe talked about Jamie Frasers during an interview with Entertainment Tonight, saying:
"It's a more mature relationship. I think there's a deeper love there. It may not be the kind of on-the-surface passion that you have when you're first falling in love, but the passion runs deeper. They're just a really solid team this season, which I think is really nice for us to be able to play. Without giving away spoilers, they find a place that they can call home, and that for them is something that they've always wanted."
Outlander season 4 premieres Sunday, Nov. 4 at 8 p.m. ET on Starz.