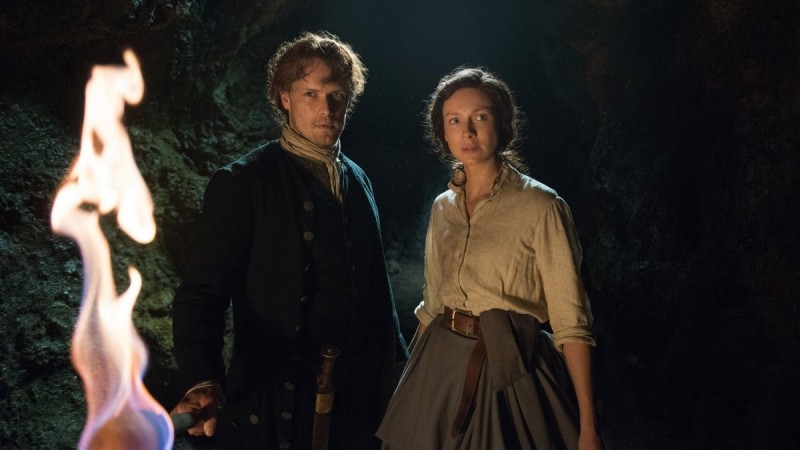 Outlander season 3 finale is here. And the released photos of the episode prove that it is going to be way more tantalising than we thought.
Also read: Watch Outlander Season 3 Episode 12 live online: Who is 'The Bakra'?
What will happen in Outlander Season 3 episode 13?
Witch Geillis Abernathy looks completely surprised as she has a very tense encounter with Claire Randall.
Talking over a cup of tea, Geillis asks Claire the reason of her visit, although she seems quite uninterested in the conversation.
She asks Claire: "Why are you here? Strange how fate keeps bringing us together."
However, in the preview, Claire can be seen chasing the mad witch Geillis inside a cave where she taunts Claire with a torch. She says: "A life for a life, sweet Claire."
The threat seemingly pertains to Young Ian (John Bell), who was abducted in Scotland by some Portuguese pirates and then brought to Jamaica.
In the meantime, Young Ian is being detained by a member of the tribe where Geillis gives the order: "Take him away."
In between, an old ally warns Jamie and Claire: "You follow, you die."
To know what could happen to Young Ian, watch the preview clip of Outlander Season 3 finale here.
The official synopsis of Outlander Season 3 Episode 13 reads:
"Claire is forced to play a game of cat and mouse with an old adversary as she searches for Young Ian. The Frasers race through the jungles of Jamaica to prevent the unthinkable."
The 13th episode titled Eye of the Storm will air on Starz on December 10 at 8/7c.
The 13-episode series will be available on the Starz app as well. You can also watch Outlander for free online on the Starz website.
The previous two seasons of the time-travelling drama are available on Amazon Prime and Netflix.