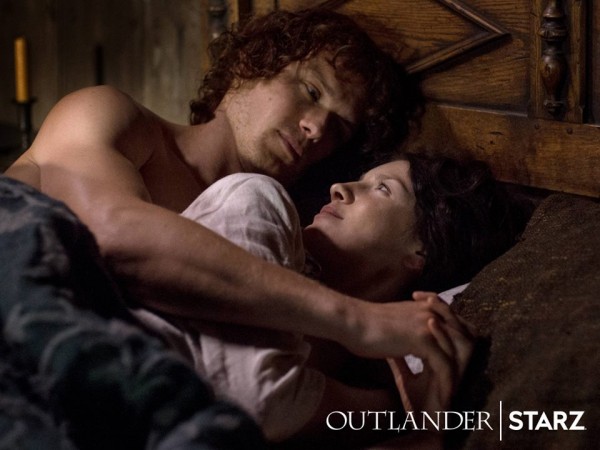 There's a long wait before Starz's time-travel series Outlander returns with a new season in April. But Season 3 is going to be worth the wait, as it will see the highly anticipated reunion of Jamie and Claire.
The previous season ended with Claire returning to her own timeline as Jamie prepared for the Battle of Culloden. If the story sticks to Diana Gabaldon's books then Jamie and Claire will reunite after a span of 20 years, and both of them would have aged a bit. We already saw an aged Claire in the Season 2 finale, but not much is known about Jamie's new look.
Sam Heughan, the actor who plays Jamie, recently told Vanity Fair that there will definitely be a different look to the characters.
"I mean, I'm probably not allowed to say much, but I think we all know that the books do span a great amount of time," he said. "Season 3, in particular, yeah, I mean, there was an ageing process. There was definitely a different look to the characters, but you'll have to tune in to find out, I guess."
The actor also spoke about shooting without Caitriona Balfe, as the story sees her living in her own timeline and Jamie in his. "It's always hard when we're apart, actually, because she's a great person, great to come to work with, and a very good actress. But I think it all adds to the reunion—if there's a reunion, or when there's a reunion—well you know there's one in the books. It should be very special," he said.
In Diana Gabaldon's Voyager, the reunion takes place in a print shop, but showrunner Ronald D. Moore has something different planned for the series.