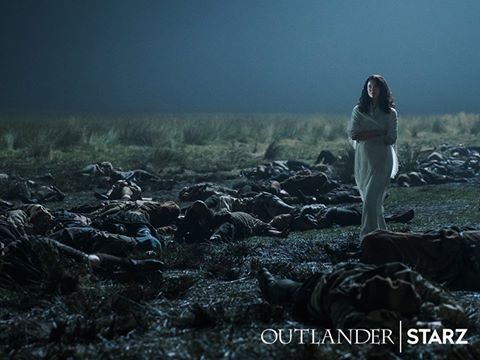 Season 3 of Starz's Outlander will pick up shortly after Claire travelled through the stones to 1948. A pregnant Claire will reconnect with her husband Frank, and things aren't going to be easy for the couple. Back in the 18th century, Jamie will be dealing with the aftermath of the Battle of Culloden.
As years pass by, Jamie and Claire would have resigned to living life apart and they would have changed a great deal. While Claire focuses her attention on bringing up Brianna, Jamie too has moved on in life. But both of them will be haunted by their lost love.
The next season will explore if they have the same passion and spark in their romance once they reunite.
Previewing that's in store for Jamie in the coming season, Sam Heughan told Variety back in July that it will be interesting to explore who Jamie has become now that Claire isn't a part of his life. "We won't actually see what happens to Jamie after she's gone through the stones until the next season – for me that's a really big question and something that will be really interesting to look at: who is Jamie without Claire, why is he still surviving or what has he got to live for when he's lost the woman that he loves?" he told Variety.
In other news, Heughan recently opened up about playing Jamie, saying his hair is an important part of his character. "[Caitriona Balfe and my] hair is very much a part of the show," he told People. "It's all about big hair. Claire's hair is very unkempt. And same with Jamie. His hair is very much a part of who he is — the color and the look to him."
The 36-year-old actor is a blond, but he doesn't mind dyeing his locks. "It's an honor playing this character for over three years now. It feels like a part of me," he added. "It'll be a sad day when I'll have to lose it [the hair]."
Season 3 of Outlander will air sometime in early 2017.