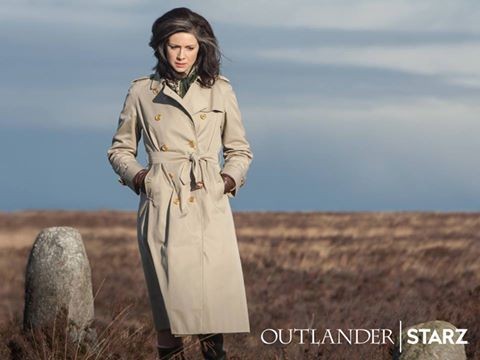 Outlander is known for its scintillating sex scenes between its leads Jamie and Claire, and this was something that viewers missed in the first half of Season 2, as the story focused on politics and the duo's attempts to stop the Jacobite uprising.
But intimacy will be in the forefront in Season 3, promises Caitriona Balfe, who plays Claire in the Starz's time-travel series.
When the season returns in April 2017, Jamie and Claire will be in their own timelines, but "there will be some other sex going on," Balfe told Vanity Fair. "I think to really let the reunion and everything that's going to happen once Jamie and Claire see each other, I think it's really special. Maybe they'll have to wait a little bit, but I don't think it's going to be as scarce as last season, shall we say?"
One of the most-awaited scenes for Season 3 of Outlander, which is based on Diana Gabaldon's Voyager, is the reunion of Jamie and Claire in the print shop. The television series has not always stayed true to its source material, but the print shop scene is something fans do not want the show to tamper with.
"The first thing everyone talks about is the print shop," said Balfe. "'Are you going to do the print shop? You can't change one line of the print shop.' We haven't actually gotten to film that yet, but I think the writers are well aware that they have to do the fans right."
Outlander is currently in production, and the new season is expected to air sometime in April.