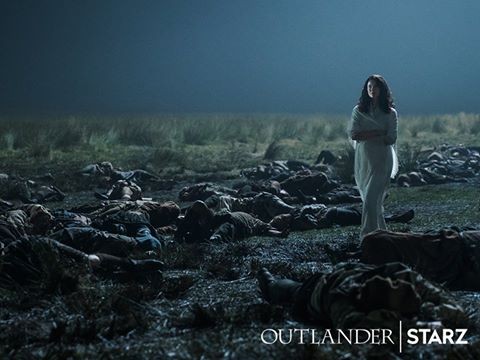 Season 3 of Outlander is currently in production and one of the most awaited scenes from the upcoming season is the reunion of Jamie and Claire, the characters essayed by Sam Heughan and Caitriona Balfe.
The new season will pick up immediately after Claire travels through the stones to her present. A pregnant Claire will be reunited with her husband Frank, but their relationship will be tumultuous. Once Claire gives birth she will spend all her time focusing on Brianna's upbringing and Frank wouldn't be able to move forward from the fact that Claire is in love with Jamie.
As for Jamie, he too would have moved on in life, but Claire remains his one true love.
Season 3 of Outlander will also see Jamie and Claire travelling to different places. "This season, we cover 20 years of their life and we move a lot. We're in Scotland, Jamaica and England before finishing the journey in North Carolina. So this is a great adventure," Heughan was quoted as saying by Stopru.org.
The new season will also explore who Jamie is without Claire. "We won't actually see what happens to Jamie after she's gone through the stones until the next season - for me that's a really big question and something that will be really interesting to look at: who is Jamie without Claire, why is he still surviving or what has he got to live for when he's lost the woman that he loves?" he told Vanity Fair.
Season 3 of Outlander is expected to air sometime in early 2017.