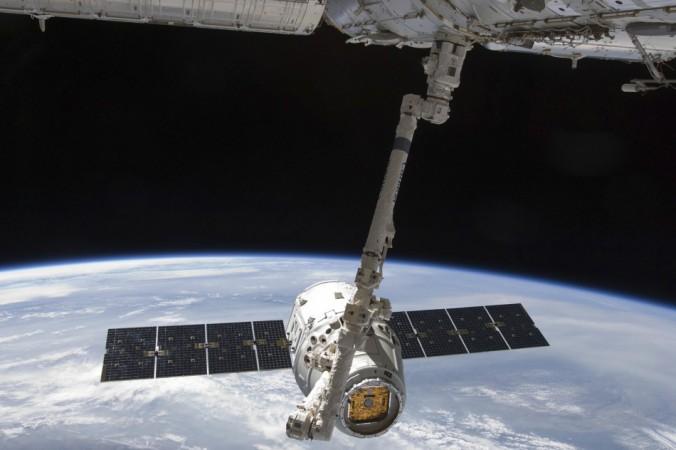 A Russian cargo spaceship, which was put into orbit on Tuesday, is spinning out of control after a technical glitch, and is now threatening to 'plunge back to earth', officials have said.
The Russian space agency has been trying to regain control over the unmanned Progress 59 cargo ship, with a video showing the spacecraft making endless, dizzying spins in orbit.
It is now descending towards Earth, and there is no announcement yet of plans to destroy the spacecraft.
"It has started descending. It has nowhere else to go. It is clear that absolutely uncontrollable reactions have begun," an official told AFP on condition of anonymity.
If the spacecraft re-enter's Earth's atmosphere, it will incinerate and be destroyed.
The spacecraft was meant to deliver nearly three tonnes of food and water supplies to the International Space Station (ISS) and was launched on a Soyuz rocket on Tuesday from Kazakhstan.
It was scheduled to dock at the ISS on Thursday, but Russian mission controllers have reportedly abandoned the plan and have not made any announcement of plans to destroy the spacecraft.
"It's the first time that we have such a combination of emergency situations," the spokesperson reportedly said.
Technical problems developed immediately after the Progress 59 spacecraft separated from the rocket.
The video from the camera on Progress 59 shows the spacecraft spinning 'at a rather significant rate'.
If the Progress 59 is destroyed, it will be the second such cargo spaceship to be lost in the last six months, with the US Cygnus destroyed last October.
The next cargo delivery to the ISS will be conducted by SpaceX with its Dragon cargo ship.