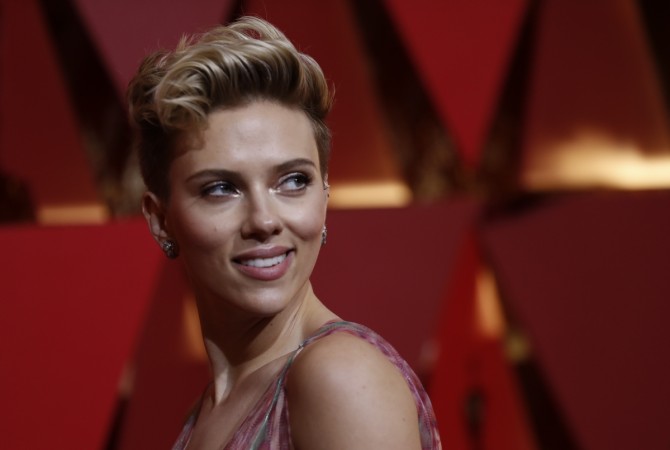 Scarlett Johansson turned up at Sunday's Oscar Awards 2017 with a mystery man and soon, the internet went crazy trying to figure out if he was the new man in her life.
Also read: The Vampire Diaries Season 8 episode 14 spoilers; who will die in the finale?
Johansson was accompanied by a man named Joe Machota and according to reports, he was once an actor himself. But now he is a talent agent at CAA, and Johansson is one of his clients.
It is not immediately known if there is anything romantic in their relationship, but HollywoodLife claims that the pair looked pretty cozy with Johansson linking her arm through her companion's. He even appeared to be gazing into each other's eyes at one point, claims the website.
Johansson and her husband of two years Romain Dauriac split up in late January 2017, and this is her first red carpet appearance with a new man. Johansson and Dauriac have not spoken out about the split, but according to a Playboy interview that was published shortly after the duo reportedly split, Johansson spoke on monogamy, saying it wasn't natural.
"I think the idea of marriage is very romantic; it's a beautiful idea, and the practice of it can be a very beautiful thing. I don't think it's natural to be a monogamous person. I might be skewered for that, but I think it's work. It's a lot of work. And the fact that it is such work for so many people — for everyone — the fact of that proves that it is not a natural thing," she had said.
A Us Weekly insider spoke about the couple's split and said that it was Johansson's idea to part ways. "She felt like they didn't have much in common as far as lifestyle," the source explained, adding that it was "amicable" and that Johansson "feels blessed to have a daughter."