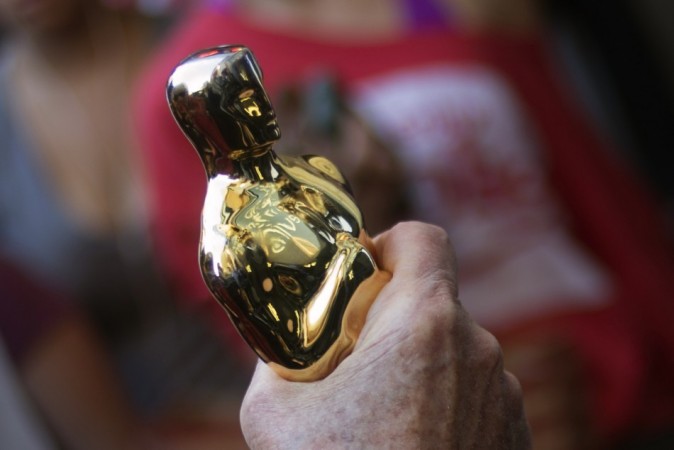 The 87th Academy Awards is all set to announce the winner of Best Movie, Best Actor and other categories in few hours. Oscars 2015 will take place on Sunday night (Monday morning in India) at the Dolby Theatre in Hollywood.
Get Oscars 2015 Live Updates Here
The award ceremony will be televised live at 7 pm ET (5.30 am IST/ 12 am GMT). The Oscars will start with the red carpet arrival followed by the award show.
Neil Patrick Harris will host the 87th Academy Awards on Sunday.
Where to Watch the 2015 Oscars Live
For those who won't be able to watch the show live can watch it on their television, mobile phones or laptops. The Oscars 2015, which will be aired live on the ABC Television Network, will be broadcast in more than 225 countries and territories across the world.
In the US, the show will be aired on ABC starting from 7 pm ET with Red carpet arrival. Along with the red carpet, viewers can get backstage and photo updates live online on the official website.
To watch live online on your mobile download ABC app and select "watch live" section in the WATCH ABC app. ABC Network will also provide the live stream of the award show. (Select the "live" tab on abc.com)
In India, the event will take place on Monday morning, 23 February starting at 5.30 am. Star Movies will offer live coverage of the award show with a repeat at 8 am on Monday.
In the UK, pay TV operator Sky will air the show via dedicated Sky Movies Oscars pop-up channel, according to The Hollywood Reporter. The event will start at 12 am GMT.
In Australia, Nine Network will broadcast the show at 12.30 pm (local time) on Monday.
For more on live updates, exclusive photos of the red carpet and interviews log on to the official Facebook and Twitter pageof Oscars.
Viewers can also check the live streaming links for the full coverage of the award show. Click HERE and HERE
Presenters
Jennifer Anniston, Jason Bateman, Idris Elba, Ansel Elgort, Nicole Kidman, Liam Neeson, Gwyneth Paltrow, Channing Tatum, Chiwetel Ejiofor, Chris Evans, Dakota Johnson, Jennifer Lopez, Chloe Grace Moretz, Eddie Murphy, Margot Robbie, Ben Affleck, Jessica Chastain, Viola Davis, Kevin Hart, Shirley MacLaine, Chris Pine, Miles Teller, Naomi Watts, Sienna Miller, David Oyelowo, Chris Pratt, John Travolta, Kerry Washington, Josh Hutcherson, Scarlett Johansson, Zoe Saldana, Octavia Spencer, Marion Cotillard, Benedict Cumberbatch, Meryl Streep, Oprah Winfrey, Reese Witherspoon, Cate Blanchett, Jared Leto, Matthew McConaughey, Lupita Nyong'o, Terrence Howard and Felicity Jones.