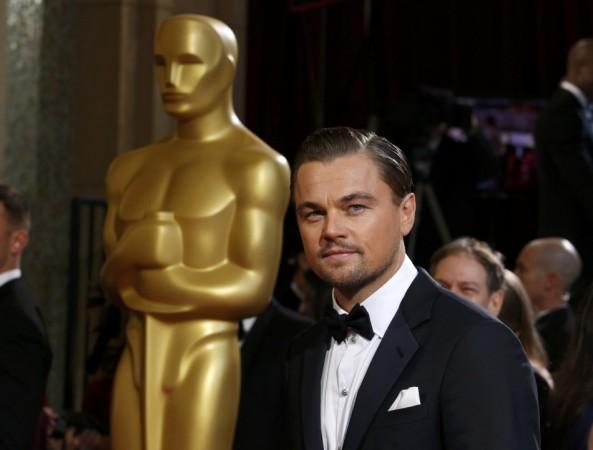 "The Wolf of Wall Street" actor Leonardo DiCaprio did not win the Oscars yet again. With not even a single award "The Wolf of Wall Street" fans were disappointed.
Several people had hoped that DiCaprio would win the Oscar this time. Even Google search predicted that DiCaprio would win the award, since he topped the search result for his film "The Wolf of Wall Street".
But it was Matthew McConaughey who took the Best Actor trophy for his performance in "Dallas Buyers Club".
DiCaprio's fans were not happy by Academy Awards' decision who took to social networking site Twitter to express their displeasure.
However, some people poked fun of the fact that the actor hasn't won any Oscars since the time he was nominated 20 years ago. Several memes of DiCaprio have gone viral on social networking sites.
Ellen DeGeneres 'viral' Selfie
Ellen DeGeneres, who hosted the Oscars 2014, took a selfie with superstars including Meryl Streep, Julia Roberts, Brad Pitt, Angelina Jolie, Jennifer Lawrence, Kevin Spacey, Lupita Nyong'o and Bradley Cooper, which went viral on Twitter.
The selfie, which Ellen posted on Twitter broke records of the most retweeted post ever. Earlier, it was Barack Obama's photo embracing wife Michelle, which was retweeted over 778,000 times.
However, within less than an hour Ellen's post crossed over 1.2 million retweets. Within six hours the post has been retweeted 2, 379, 055 times.
Check out the Ellen's Selfie and DiCaprio's funny memes here:
If only Bradley's arm was longer. Best photo ever. #oscars pic.twitter.com/C9U5NOtGap

— Ellen DeGeneres (@TheEllenShow) March 3, 2014
#LeonardoDiCaprio before and after the #Oscars ceremony... pic.twitter.com/DtwaRHPzXO

— Raafat, Ahmed Raafat (@TheAhmedRaafat) March 2, 2014
Patiently waiting. #Oscars2014 #LeonardoDiCaprio pic.twitter.com/wATeAOfDCo

— Bradi Jo (@gypsystarshine) March 3, 2014
All time reaction of #LeonardoDiCaprio