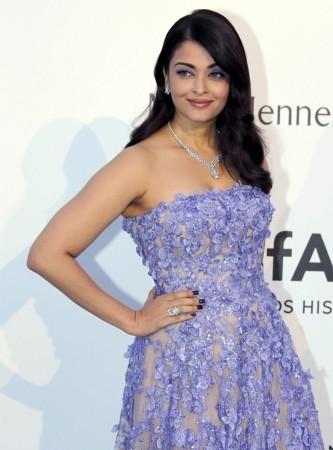 Aishwarya Rai Bachchan is not a global icon for nothing. Having done overseas projects in the past, this former queen continues to charm one and all.
At the Cannes Film Festival 2015, this gorgeous leading lady found an admirer in "Fast and Furious 7" actress Michelle Rodriguez. According to a Mumbai Mirror report, the screenwriter-DJ heaped praises on the star's unmatched beauty.
Additionally, "The Grand Budapest Hotel" actor Adrien Brody, who won the Oscar for his exceptional performance in "The Pianist" (2002), expressed an interest in working with Aishwarya. "Let's do a film together," he said.
Reportedly, the quick interaction took place at the live auction when buyers were making bids for the "Jazbaa" actress' diamond necklace.
In other news, after revealing the first look of the Sanjay Gupta directorial, she confirmed Sujoy Ghosh's film as one of her next projects. Talking to her fans worldwide, Aishwarya said on completion of her comeback vehicle "Jazbaa", she would take up Karan Johar's "Ae Dil Hai Mushkil" alongside Anushka Sharma and Ranbir Kapoor.
Also, there have been conjectures she is ready to take up Mani Ratnam's Tamil/Telugu film starring Nagarjuna, Mahesh Babu and Shruti Haasan.
Talking to DNA, Aishwarya said she wanted to take it up last year, but the film was delayed due to technical glitches.
"I had chosen Mani Ratnam's film last year. That did not get made. Had it been made, it would have been my 'comeback film'. For other technical reasons, he has delayed it. He spoke to me recently. He is revisiting it. He's made his other small film in the meantime. Jazbaa happened to be the first, which I had already okayed," she pointed out.