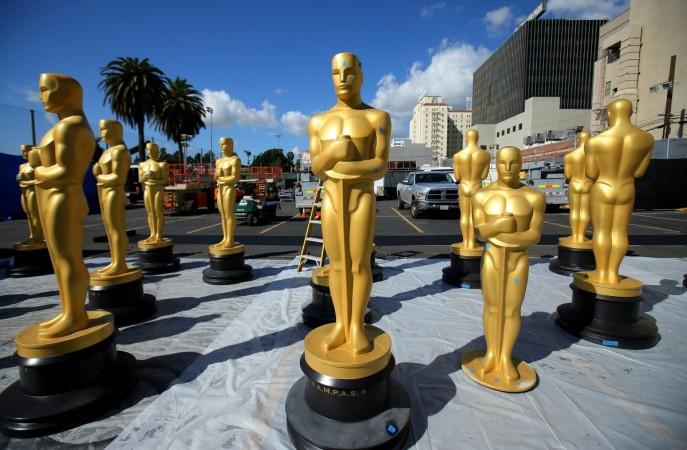 It has been a good year for cinema. There have been several movies across the world that put up an amazing show, and its time they are honoured.
Far from being awarded, for many actors, directors and films, being nominated by the US Academy of Motion Picture Arts and Sciences for an Oscar in itself is a big honour.
Like every year, this year the Academy will live-stream the nomination list, revealing the Best Actor, Best Actress, Best Director, Best Picture and many more categories' nominations.
Also read: Oscars 2018: India out of race as Rajkummar Rao's Newton fails to qualify; Angelina Jolie snubbed
This year, the Oscar nomination list will be announced on January 23, Tuesday. The announcement will begin with the technical categories -- cinematography, costume design, film editing, original score, animated short film and live-action short film, to name a few.
These will be shared starting 5:22 am PT/8:22 am ET, E! News reports. India time, that translates into 6:52 pm.
About 15 minutes after the technical awards nominations are announced, other nominations like actor in a leading role, actress in a leading role, animated feature film, directing, foreign language film and best picture, to name a few, will be rolled out.
It is to note that the announcement will begin at 5:38:30 am PT/8:38:30 am ET (and not 30 seconds sooner), India time: 7:08:30 pm. The reason behind the peculiar time has not been explained.
While the stars who will announce the awards have not been disclosed, some behind-the-scenes information shared by the Academy recently hints that Priyanka Chopra, Rebel Wilson, Michelle Rodriguez, Rosario Dawson and Michelle Yeoh are a few faces that might announce the nominations.
Where to watch it live stream the nominations online:
In an attempt to help everyone across the world get access to the nominations live, the Academy is reportedly live-streaming the nomination announcement on Oscar.com and Oscars.org.
Predictions:
Several Oscar analysts are predicting that Shape of Water could lead the nomination list, but the movie will have tough competition from Three Billboards Outside Ebbing, Missouri, Lady Bird and Call Me By Your Name.
Final event:
Though the nomination list will be out on Tuesday, the Oscar Award winners will be announced in the ceremony taking place on March 4. This year's Oscars will be hosted by Jimmy Kimmel. He took the centre stage last year as well.
As for India, the Oscars will take place on March 5 and will be aired on Star Movies and Star Movies Select starting 5:30 AM.