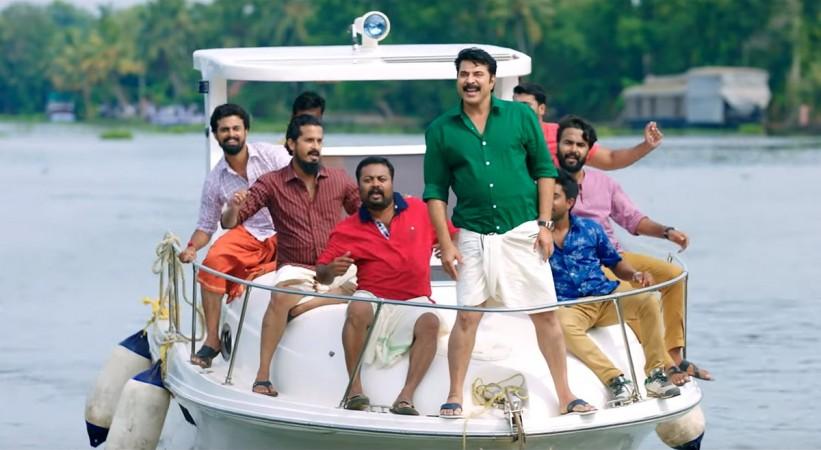 Some people learn from their mistakes, while others continue repeating the same errors again and again. Mammootty now stands tall in the second category, and he has now made it a habit of selecting mediocre scripts which offer nothing new.
His latest movie 'Oru Kuttanadan Blog' is a perfect example of how a Superstar can stoop to such a low level while selecting scripts. This movie which marks the directorial debut of screenplay writer Sethu could turn out to be watchable for people who have not seen Malayalam movies from the 1990s.
With a storyline cliched to the core, the director literally tested the patience of audiences and the final output is a half-baked light-hearted comedy with not even a single scene worth remembering.
The story of Hariettan
'Oru Kuttanadan Blog' narrates the story of Hariettan, a middle-aged man who comes back to his village after a long hiatus. Now, most of the villagers are his fans, and ladies have a special affinity towards this man. However, his interactions with women of the village raises eyebrows of many people, and problems start from there.
During these proceedings, director Sethu tried to handle various social issues which include the way in which women try to victimize men by making use of societal sentiments. He also tries to talk about the influence of gadgets in the lives of people.
A failed attempt from Sethu
Director Sethu has completely failed to make his directorial movie a memorable one. The movie is cliched to the core, and audiences can predict the next scene very easily. Through this film, Sethu aimed to make a light-hearted comedy, but when it was presented on screen, it emerged as a half-baked flick borrowing ideas from classic comedies released in Malayalam during the golden 1990s.
The only saving grace of the film is the beautiful locales of Kuttanadu. But who will take tickets for a Mammootty movie just to see the beautiful Kuttanadan geography?
Mammootty fails again
Mammootty has made it a habit of continuously delivering flops for the past three to four years. Even though 'Abrahaminte Santhathikal' and 'Masterpiece' are a few exceptions, the actor is undoubtedly not in his good old days. A veteran star like Mammootty could have outrightly said 'No' to the script of 'Oru Kuttanadan Blog', as it is problematic and cliched in all aspects.
As Hariettan, Mammootty did manage to pull off a convincing performance. However, as the character is poorly etched, Hariettan failed to make an impact on the audiences.
Three lady leads--Anu Sithara, Raai Laxmi and Shamna Kasim also had nothing more to do in this already derailed movie. The music of the film is below average, and the same is the case with the cinematography.
Final Verdict
'Oru Kuttanadan Blog' fails to impress as it is such a mediocre movie which will be hated even by hardcore fans of Mammootty.