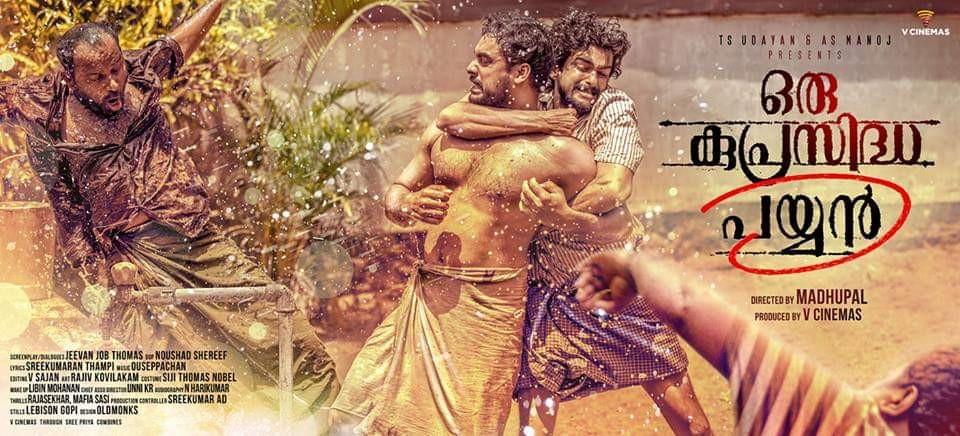 Director Madhupal's Malayalam movie Oru Kuprasidha Payyan (OKP) starring Tovino Thomas, Nimisha Sajayan and Anu Sithara, has received positive review and rating from the audience
Oru Kuprasidha Payyan is a mystery thriller film and Jeevan Job Thomas has written script and dialogues and has produced the flick under his banner V Cinemas. The movie has received a U/A certificate from the censor board and its runtime is 2.25 hours.
Oru Kuprasidha Payyan story: The movie is about a murder mystery. Drawing its inspiration from the real-life murders in Kerala, the film goes on to explore how a person can be framed and labelled a criminal, even if there is no solid proof against him.
Performances: Tovino Thomas has delivered an amazing performance, which is the highlight of Oru Kuprasidha Payyan. Nimisha Sajayan, Anu Sithara, Siddique, Dileesh Pothan, Saranya Ponvannan, Shwetha Menon, Alencier Ley Lopez, Nedumudi Venu and Sukanya have done justice to their roles and they are also among the assets of the movie, say the audience.
Technical: Oru Kuprasidha Payyan has decent production values and Ouseppachan's background score, Noushad Shereef's cinematography, action and dialogues are the attractions on the technical front, add the viewers.
Oru Kuprasidha Payyan review live updates: We bring you some viewers' response on the film shared on Twitter. Continue to see audience's verdict.
Forum Reelz‏ @Forumreelz
#OruKuprasidhaPayyan First Half Good First Half With A Promising Making Great Thriller In Cards It Seems @ttovino Has Done A Great Job Till Now Madhupal Direction Deserves A Special Mention
Movie trackers @movie_trackers
#OruKuprasidhaPayyan First Half Good First Half @ttovino #Madhupal
Watch Oru Kuprasidha Payyan official trailer here: