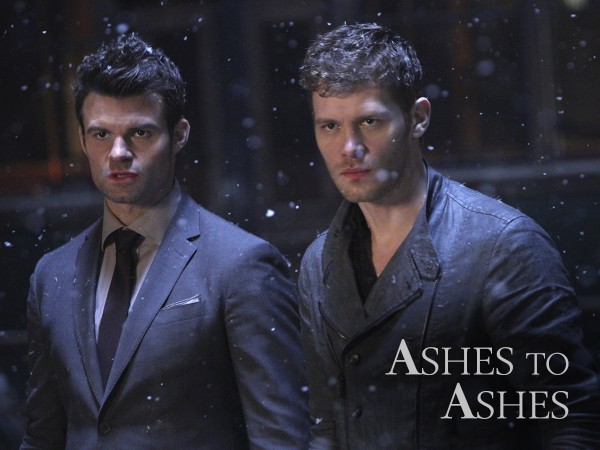 "The Originals", one of CW's most popular shows from this season, aired the finale episode, "Ashes to Ashes", for season 2 on Monday, 11 May. After a huge showdown and the death of many adversaries, the Mikaelson family manages to come out of the battle against Dahlia; but not scratch-free. Relationships are broken and so are trusts; Will Elijah be able to forgive Klaus for what he did to Hayley and Gia?
In an attempt to make Aunt Dahlia (Claudia Black) trust in him, Klaus (Joseph Morgan) pretended to go on a rampage, killing everyone that stood in his way. Among the collateral damages were death of Gia (Nishi Munshi), the vampire Elijah (Daniel Gillies) had been intimate with, and the return of Hayley's (Phoebe Tonkin) curse.
Elijah had loved the woman that carried Klaus' child and agreed to forget her only because the political alliance between the Mikaelsons and Hayley's husband Jackson's (Nathan Parsons) wolf pack was necessary for Baby Hope's protection. Elijah was able to make that sacrifice only because he know Hayley would be happy with Jackson and Hope would be safe.
However, in as attempt to get on Aunt Dahlia's good side, Klaus took away the werewolves' power to transform on free will. Now Hayley, along with the rest of her pack, will only be human once a month.
Elijah is unable to forgive his brother for cursing Hayley to this fate and also for killing Gia, the one person he let in, after Hayley got married. Although Klaus maintains that Gia's death was collateral damage, Elijah believes that it was meant as a punishment for daggering the hybrid in "When the Lesee Breaks".
After saying his goodbyes, Elijah leaves the Mikaelson compound and waits for Hayley at the Bayou. She comes out in her human form and asks Elijah to promise that she would be there for Hope so that her baby will have someone other than Klaus in her life.
Ever the magnanimous Elijah has returned to the Mikaelson compound as of season finale "Ashes to Ashes", but will he ever be able to truly forgive his brother? Will Elijah and Klaus work out their differences for the sake of Baby Hope?
Find out in Season 3, which will be aired during the 2015–16 television season. Meanwhile, it has been announced that The CW will be pushing "Reign" to Fridays, so that "The Originals" can follow "The Vampire Diaries" on Thursdays from the next season.