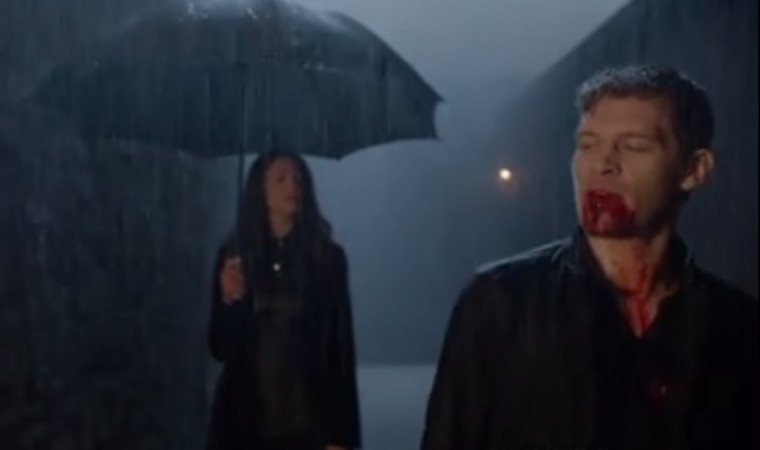 "Fire with Fire", the penultimate episode of "The Originals" season 2, is going to be one of the best of the show. Klaus is back among the living and he is out for blood. Klaus will punish everyone -- his siblings, who sided with a long-lost sister he doesn't trust, Hayley for trying to take his daughter away from him and the wolf pack for helping Hayley.
In the previous episode, "City Beneath the Sea", Klaus (Joseph Morgan) was daggered into a coffin, whereas his sub-conscience was speaking with his witch of an aunt, Dahlia (Claudia Black). At the end of their long conversation, Klaus decides that he wants to side with his aunt and punish everyone who has wronged him.
Klaus has decided a fate much worse than death for Hayley (Phoebe Tonkin), who had to audacity to try and escape to the Bayou with his daughter. This probably means the end of Jakcson (Nathan Parsons) -- whom Klaus never liked from the beginning – and his pack of wolves.
In the promo for episode 21, Klaus is seen blood-smeared and surrounded by innumerable dead bodies. He tells Dahlia, "I'm beginning to feel like my old self again".
His siblings Elijah (Daniel Gillies) and Rebekkah (Maisie Richardson-Sellers) also will not be spared from his wrath. They chose to side with Dahlia's former apprentice and their long-lost sister Freya (Riley Voelkel) over him, for which they will pay.
Meanwhile, they are going ahead with the plan to lure Dahlia with a decoy idol and take her down once and for all.
Davina (Danielle Campbell), who is their go-to witch, on the other hand, is plagued by a choice Vincent (Yusuf Gatewood) gave her in the previous episode. He asked her to take over as the leader of the grand coven, which would mean she gets enough power to bring Kol (Daniel Sharman) back from the dead. However, the decision would be a life-altering one.
Watch out for Season 2 Episode 21 of "The Originals", "Fire with Fire" on 4 May, Monday, at 8.00 pm (EST) on The CW.