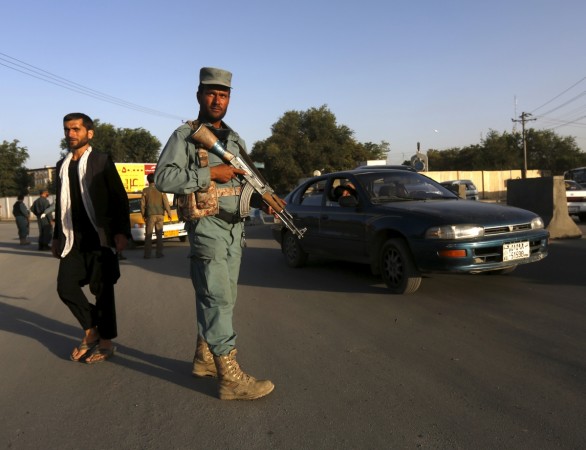 The abduction of Judith D'Souza, the Indian aid worker for the Aga Khan Foundation, in Kabul's Taimani area on June 10, is believed to be the handiwork of one of the several organised crime cartels involved in kidnapping foreign nationals over the years, the Indian Express reported. Currently, the Afghan security forces are investigating D'Souza's disappearance, who is thought to have got abducted while she was returning from work.
The Indian Express report cited intelligence and police sources as saying that millions of dollars have been paid to these cartels in the past to secure the safe release of such victims. It added that the kidnappers spoke in Pashto, which is one of the two official languages of Afghanistan and mostly spoken in Shomali Plains, which was once one of the most fertile lands in the country.
It has also been reported that two men have been arrested and taken for questioning.
Meanwhile, Manpreet Vohra, the Indian Ambassador to Afghanistan, held a meeting with Kabul's top security officials, even as security forces are conducting massive efforts to trace D'Souza.
According to the report, the area D'Souza stayed in was known to have criminal gangs who kidnapped foreign nationals and wealthy Afghans for money.
In May 2016, the Indian embassy in Afghanistan had issued a security alert to its citizens residing in the country due to the unstable situation. It had said that the situation remained "highly volatile" and that "there is also the risk of kidnapping and hostage taking throughout the Afghanistan," Khama Press reported.
The United States Embassy in Kabul had also issued a security alert to its citizens saying that "the threat of kidnapping and hostage-taking continues to be very high."
Indian external affairs minister Sushma Swaraj assured D'Souza's family that all efforts would be made to secure her early release and stated that the embassy was in touch with senior Afghan authorities regarding the issue. Swaraj called her "India's daughter" in reply to a tweet of her brother, Jerome D'Souza.
Judith D'Souza, a 40-year-old gender specialist for the Aga Khan Foundation, hails from Kolkata. The organisation has been involved in reconstruction of the war-torn Afghanistan.
D'Souza was a prankster during her college days, and was the centre of attraction among her friends, the Times of India reported. She loved Shah Rukh Khan and the sitcom, "Friends," the publication quoted her former classmate from St. Xavier's College as saying.
D'Souza's family is hoping that that government brings her back safely. Her father, Denzel D'Souza, was quoted as saying, "I talked to her two days ago and she sounded excited, she was going to come home."
Afghanistan has seen abductions of not only foreign workers but also of local employees who work for international organisations. This year alone, there have been four deaths, four injuries and 39 kidnappings in Afghanistan, according to the International NGO Safety Organisation that monitors incidents involving aid workers worldwide.