For long, the bellwether of Information Technology in India, Infosys, was percieved to have preferred organic growth, hence adopting a cautious approach to acquisitions. Indeed, its legendary co-founder NR Narayana Murthy, was mentioned as studying potential acquisitions until the time it was too late to decide whether the acquisition should go ahead.
Given its avowed reluctance to inorganic growth, many investors and private equity firms held off in approaching Infosys with potential acquisitions since Infosys did not seem interested anyway, or at best, was expected to be tardy towards them.
Things seemed to changed with the retirement of the founders and the consequent hiring of Vishal Sikka as the Chief Executive Officer. Sikka went all out to change the company's perception with a series of high profile acquisitions that included the Israeli startup, Panaya, and Skava.
The changes under Sikka buoyed the markets to such an extent that analysts were soon proclaiming a changed vision and a transformed approach to inorganic growth.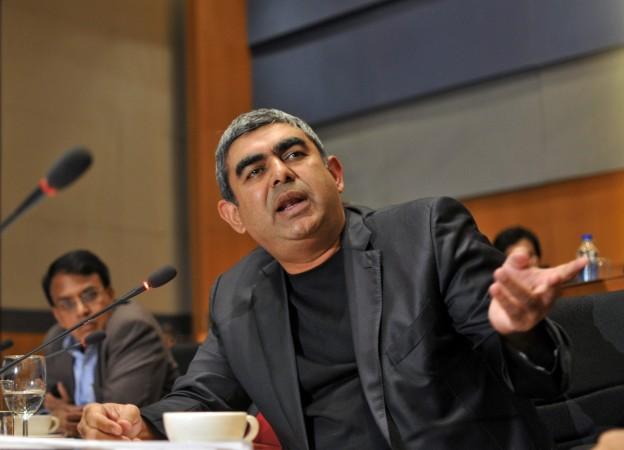 Within Infosys, however, there were murmurs of dissent, though the majority were of the opinion that it represented a New Infosys, unencumbered with the baggage of the past.
As the events transpired, Sikka left the company with a cloud hanging over the Panaya deal and for a while, uncertainty crept in with the return of Nandan Nilekani at the helm. However, the reconstituted Board of Directors was quick to divest the firm of its Panaya acquisition and adopt a more cautious stance as far as new acquisitions were concerned.
Now, with global IT majors such as Capgemini and Accenture gaining market share in the IT space with their aggressive approach to acquisitions, there has been a debate surrounding Indian firms like Infosys, with many of the opinion that the company should decide soon if they want to remain without acquisitions and base their business models on good old organic growth.
In other words, it is time for Infosys, under its new CEO, Salil Parikh, to make its stance known on the future growth strategies in a fast changing global landscape where the outsourcing deals are dwindling which calls for a new strategy to sustain its growth momentum.