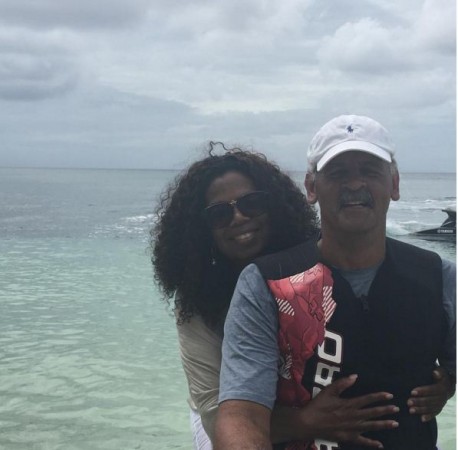 Oprah Winfrey, the "Queen of All Media", turns 62 on Friday, 29 January, 2016. An actress, talk show host, producer and philanthropist, Oprah is best known for her "The Oprah Winfrey Show", which remains the highest-rated talk show in US television history even five years after it went off air.
In the 25 seasons "Oprah" was aired, the show received 47 Daytime Emmy Awards, and more importantly the host was able to use the show as a medium to spread awareness about rape, child predators and many other social evils. Oprah has also given away cars and international tour packages to many members of the audience on her show.
Over the years, Oprah has become one of the biggest inspirational figures of the 21st century. Having been ranked as the greatest black philanthropist in US history and the only black billionaire in North America, Oprah has shared her story through many of her quotable books and speeches. In honour of her birthday, here are some of the best quotes by Oprah Winfrey:
"The more you praise and celebrate your life, the more there is in life to celebrate."
"The reason I've been able to be so financially successful is my focus has never, ever for one minute been money."
"Think like a queen. A queen is not afraid to fail. Failure is another steppingstone to greatness."
"Be thankful for what you have; you'll end up having more. If you concentrate on what you don't have, you will never, ever have enough."
"You CAN have it all. You just can't have it all at once."
"Lots of people want to ride with you in the limo, but what you want is someone who will take the bus with you when the limo breaks down. "
"The key to realising a dream is to focus not on success but on significance — and then even the small steps and little victories along your path will take on greater meaning."
"The struggle of my life created empathy — I could relate to pain, being abandoned, having people not love me. "
"If you don't know what your passion is, realise that one reason for your existence on earth is to find it."
"Do the one thing you think you cannot do. Fail at it. Try again. Do better the second time. The only people who never tumble are those who never mount the high wire. This is your moment. Own it."
Also Read: Rare photos of 'Ellen' host with wife Portia de Rossi
Here are some rare, beautiful photos of Oprah Winfrey with her loved ones: