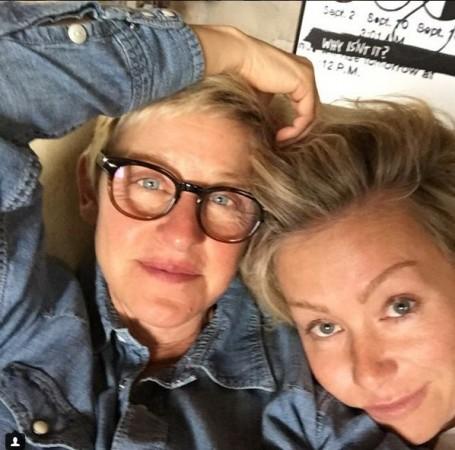 Ellen DeGeneres, one of the greatest comedians and philanthropists of this generation, is turning 58 on Tuesday, 26 January. She has been the host of "The Ellen DeGeneres Show" – often shortened to read "Ellen" – since 2003.
Over the course of 13 seasons, "Ellen" has won 38 Daytime Emmy Awards, including four for Outstanding Talk Show and three for Outstanding Talk Show Entertainment. Ellen is known for giving away gifts to her fans, especially during her Twelve Days of Giveaways, where her audience members receive about $1000 worth gifts on every single day.
Ellen has also helped many of her audience members plan surprises for their loved ones on the show, and many fans have even proposed on during the taping. Ellen has made many of her fans famous and also has a habit of bringing kids that she find adorable and smart on the show. Most fans will know Sophia Grace and Rosie, Noah Ritter, Macey Henley, Kai and Brielle not only by their names and faces, but also by their special talents and interests.
In honour of Ellen's 58th birthday, here are some adorable, rare and unseen photos of the kind-hearted host with her spouse Portia de Rossi: