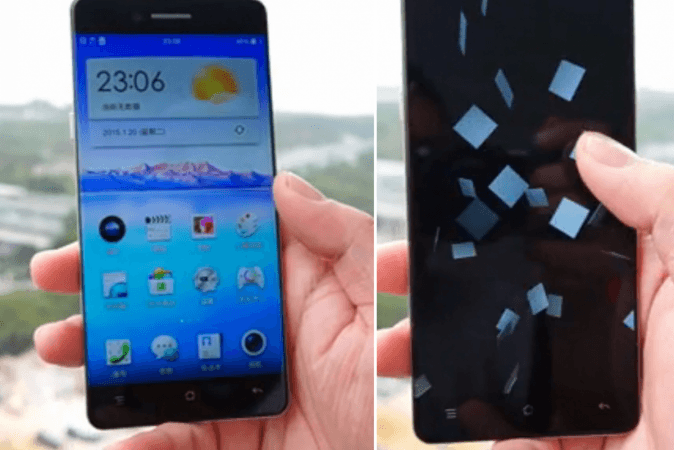 Oppo fans have a lot to look forward to in the smartphone space, as the company might just astound them with what's coming next.
The long-rumoured Oppo R7 has been leaked once again on a Chinese social media site, showing the device in action. The highlight of the leaked video, which lasts less than a minute, is the design of the handset featuring almost bezel-free, edge-to-edge display. This is an interesting concept by Oppo after popularizing extra-slim smartphones.
GSM Arena leaked the first look at Oppo R7 in the form of still images on Monday but the video is the first to show the device in action. It adds more authenticity to the speculation that Oppo might actually launch a bezel-free smartphone. Little is known about the specs but rumours suggest R7 will run on an octa-core MediaTek processor and support 4G LTE networks. Oppo will also pack an impressive 20.7-megapixel rear-facing camera accompanied by a flash.
If the rumours are true, Oppo will stick to its slim design for the upcoming R7 and measure just 4.86mm, much like the Oppo R5 smartphone.
Other than Oppo, the edge-to-edge display concept in a smartphone was introduced by Sharp in AQUOS Crystal series. But the Sharp smartphone does away with the earpiece and the bezel on the top too. Oppo's R7 looks are more appealing, with its signature look and wide-angle viewing for videos and camera.
Oppo is yet to confirm the existence of R7. There are no details on the availability and pricing of the upcoming smartphone, but it will be interesting to watch Oppo price its R7 smartphone in a way so to compete with others in the flagship smartphone race.