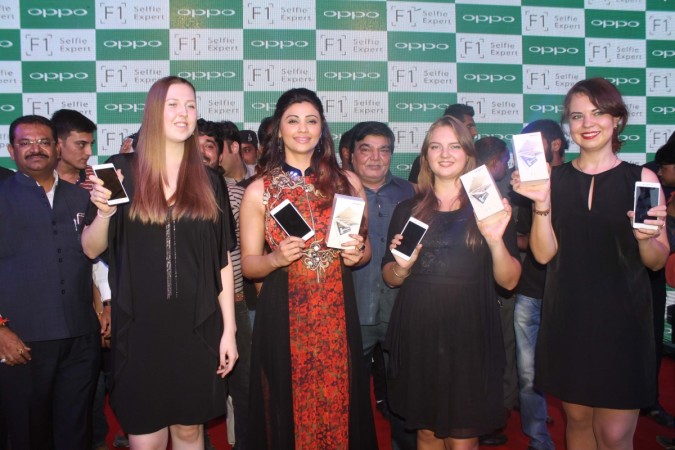 China's smartphone maker OPPO may have seen its business grow rapidly in India, but it has also piled up losses over the years. Besides, the company could face increasing competition from rivals, both Chinese and others, impacting its financials and capacity to service debt.
All these have prompted India Ratings & Research (Ind-Ra) to describe the company as having a "financially weak profile" while commenting on Oppo's Rs 700-crore non-convertible debenture (NCD) that matures in September 2019 (FY2019-20).
"The rating factors in industry risks such as rapid technological advancements, changing consumer preferences and competitive pricing pressure. Moreover, OPPO faces the forex risk owing to imports; however, this is partially mitigated by increasing the mix of indigenous sourcing/manufacturing," the ratings agency said in its report.
"Considering it would have a weak debt-service coverage ratio in the year of NCD redemption (FY20), principal repayment will continue to remain a key risk to its ratings," the agency added.
Oppo Mobiles India Private Limited (Oppo) operates in a competitive environment smartphone market in India comprising Samsung, Apple, Xiaomi, OnePlus, Vivo, Motorola and others.
Oppo entered India in 2014 and currently has a market share of about 8.6 percent in India's fast-growing smartphone market that grew 15 percent to 29 million units in March quarter.
Financial performance
The company incurred an operating loss of Rs 90 crore on total sales of Rs 79.4 billion (Rs 7,940 crore) in 2016-17, a marked improvement from the Rs 300-crore loss it incurred on sales of Rs 930 crore in 2015-16, the rating agency said.
"However, the Indian mobile handset market is overcrowded and extremely price-sensitive, with changing customer preferences and low brand loyalty. Hence, gaining market share on a sustained basis would remain challenging," Ind-Ra said.
The accmulated net loss as of March 31, 2017 stood at Rs 3.3 billion (Rs 330 crore).
The current fiscal could see a turnaround in financials, but ad spend could limit it, according to Ind-Ra. "OPPO expects to register EBIDTA profit for FY18 despite continued heavy initial advertising and sales promotion expenditure (FY17: Rs 5.6 billion; FY16: Rs 1.6 billion; FY15: Rs 0.6 billion).
"The management indicates that it would continue to spend 7%-10% of revenue on sales promotions in the medium term. Heavy investment in brand building indicates OPPO's intent to establish itself in the Indian market in the long term. However, such investment would continue to moderate its profitability in the medium term," the agency said.
Scaling up India operations
Oppo has a mobile assembly unit in Noida, Uttar Pradesh with an annual capacity of 12 million handsets; the unit became operational in August last year. Capacity expansion is being planned in a big way. "The management plans to incur a large greenfield capex of Rs 25 billion over FY18-FY21 to set up a facility with an annual manufacturing capacity of 50 million handsets. OPPO is yet to receive the financial closure and approval under the Modified Special Incentive Package Scheme of the ministry of electronics and information technology for the plans," Ind-Ra said.