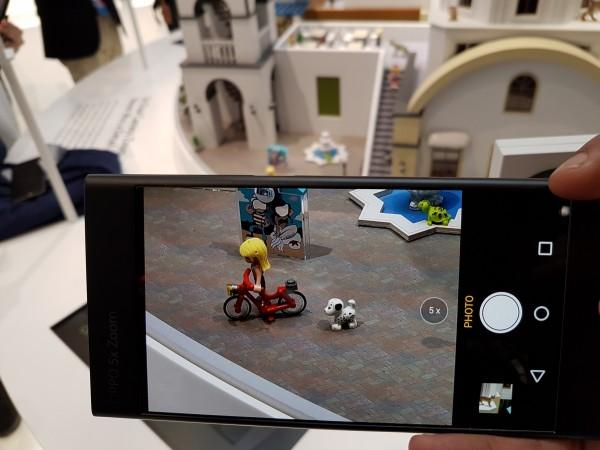 OPPO has justified its title of being the camera phone company by advancing the technology used in the smartphone lenses to capture every minute detail of the subject. It gets challenging to capture the same amount of detail while zooming into the subject, but OPPO's world's first periscope-style dual-camera technology for smartphones is changing that.
At the Mobile World Congress (MWC) 2017, OPPO demonstrated its work-of-art tech in a prototype device, which was available for a quick review. To show that its new camera technology is more advanced than any of the current smartphone cameras, the company had a comparison model from a rival brand, which in this case was the iPhone 7 Plus.
OPPO hasn't revealed when exactly the technology will be available in its phones, but the prototype certainly looked promising. The demo zone setup by OPPO at its MWC booth had miniature sculptures to let us zoom in and capture their details.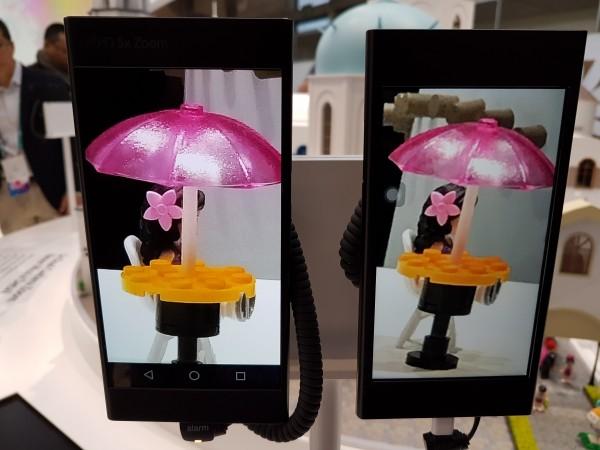 As shown in the above image (OPPO 5X phone vs iPhone 7 Plus), we could see the difference in the details captured by both the phones. OPPO was able to take advantage of its tilted telephoto lens, integrated periscope-style prism and the dual-camera setup to focus and capture the depth of the subject better than the iPhone 7 Plus. But the shadows captured by the iPhone 7 Plus are more distinctive even though the details are lost to a large extent.
Apple's flagship was able to get the details right at 2x (up to 2.5x) zoom, but anything greater than that would just distort the subject. OPPO has managed to capture 5x zoom image with its OIS solution applied on the telephoto lens, which is first of its kind.
It is worth noting that the OPPO booth was well lit, and we did not have the chance to review the new camera technology under low-light conditions. But we are hoping to see some better results even in challenging lighting conditions. Until we review that, we will reserve our final verdict on OPPO's 5x Dual Camera Zoom.
Conclusion
Given the prototype stage of OPPO's 5x Dual Camera Zoom, we are pretty convinced with its implementation. However, the device was quite bulky compared to the iPhone 7 Plus. OPPO has confirmed that its new proprietary design to deliver 5x dual camera zoom is just 5.7mm thick – 10 percent sleeker than the typical 2x optical zoom lens found in today's phones. We are hoping to see the final product carry forward OPPO's sleek signature design in smartphones.
As for the quality of the images, there is little to no room for error. But we will be more convinced once the final product is out.