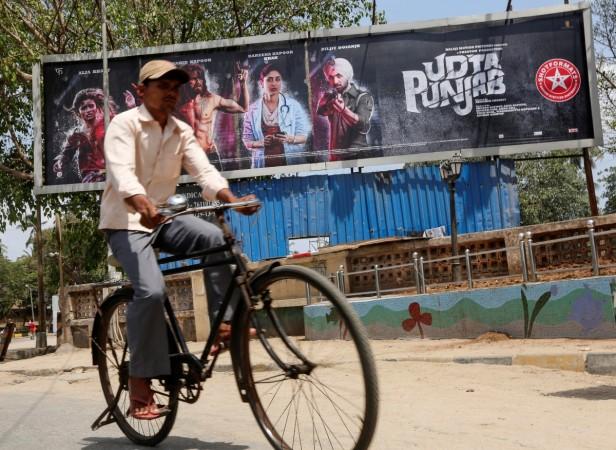 India is the largest producer of films in the world (1,969 films censored in 2014 and estimated to be over 2,000 in 2015) in over 14 languages and largest in terms of number of tickets sold (1,930 million tickets in 2014). However, the Indian film industry is growing at an abysmal 7% every year. KPMG's forecast of the Indian film industry hitting a turnover of Rs.227.3 billion in 2020 is unlikely under these circumstances. Despite films being one of India's most sought-after pastimes, there are many factors that are hindering the growth of the film industry. So what are these key factors?
Piracy: As per USTR 2016 report, losses from piracy of music and films in India are estimated at approximately $4 billion (Rs.25, 000 crore), which is more than the official Indian film industry size. Pirated DVDs have killed the original Home Video (DVD) market and made the audience more choosy about watching films in theatres. The biggest issue the industry is facing now is films being available illegally on the internet, on the day of release itself, in good digital and sound quality. Few films like Udta Punjab, Great Grand Masti were available a week prior to the film's release online, which badly affected the theatrical revenues. India tops the illegal online download even for Hollywood films and films are being screened through cable illegally from first week itself, affecting the satellite revenues. Unless this menace is strongly curtailed by the Government, the growth of film industry cannot go beyond single digits, despite increase in number of films and release centres.
Limited number of film screens affecting the movie viewing opportunity:The stagnation in box office revenues is a function of India's abysmal 11 screens per million people screen density (in US it is at 125 screens per million). All it takes is a look at China to understand how critical screen infrastructure is for growth in ticket sales and revenues. In 2011, China had just 9,286 screens against 12,000 screens in India. China has worked furiously to push the number to 24 screens per million and today has 31,627 screens, a dramatic 250% growth in just five years, while India has grown to just around 1,500 screens in these five years. This has helped to take the China film industry revenues to $6.78 billion in 2015 (against $2.14 billion in 2011), compared to India's $2.12 billion revenues in 2015 ($1.55 billion in 2011), making it the second largest film market in the world after the US - this in spite of not having a robust local film industry like India. What India needs is some hard policy decisions: treating the building of screens as infrastructure and subsuming the crazy variations in entertainment tax in the upcoming goods and service tax. The Indian government has to give the necessary thrust and support to increase screen count to at least 25,000 by 2020 for film industry's BO revenues to grow.
High Entertainment and Service Tax in India: Entertainment tax structure in India varies across states and is the highest in Uttar Pradesh at 60 % and 45 % in Maharashtra. There is no tax for Marathi films in Maharashtra, and in Tamil Nadu, Tamil films are tax-free if they have a Tamil title and a 'U' certificate from the Censor Board. Failing this, films are imposed a 20 to 30% tax. Service tax at 15% is levied on Intellectual Property rights (IPR) and it was also brought in for the performing artistes. This additional cost has to be paid by the respective service provider like the actor, singer, director, etc., but in reality is borne by the producers thus affecting his revenues by another 15%. With GST getting implemented soon, it is expected the service tax shall move up to 18% for performing artistes, which means additional cost to the producers. No other industry faces double taxation like film industry, which needs rationalization and a serious review.
Per Capita Consumption of Films: Though India sold 2 billion tickets against 1.32 billion tickets sold in North America and 1.26 billion tickets in China in 2015, the Indian film industry size is just one third of Chinese film industry and one fifth of North America, clearly reflecting the low ticket price and lower consumption of films. A recent analysis indicates that though films like PK and Sultan have achieved huge box office revenues, the number of tickets sold is estimated at just 4.2 crore for PK and 3.4 crore for Sultan, which is an abysmal 3 to 4% of the Indian population viewing the film in theatres. How have the balance 96% people seen these blockbusters? Even assuming only 25% of people have watched these films, certainly the balance 21% have watched them through illegal means (online, pirated DVD, illegal cable) and a part of them through TV screenings. Hence the potential for Indian films at box office is high if the opportunity for them to watch the films illegally is curtailed.
High Production Cost of Films: Though the film industry enjoys an industry status, banks are still reluctant to lend money to producers, due to the speculative nature of the business. Hence most producers borrow money from traditional lenders, who charge an exorbitant interest rates (28 to 40% per annum), which increases the cost of production of films. Coupled with high remuneration to leading artistes and technicians, most films cost beyond their revenue potential and end up with financial loss mainly due to the high cost of films. While the mindset of banks cannot be changed, the cost of films must be brought down by the industry to make it sustainable.
Audience Expectations: The Indian audience has matured dramatically compared to many Western countries in the last decade. With multiple entertainment options, the audience is choosy about the kind of films they wish to watch in theatres or on TV. Unless a film evokes strong word-of-mouth response from the first-day audience, the rest of the people don't go to the theatres after the weekend. This is the primary reason why even star-based films register just a strong opening weekend collection. Audience acceptance is based on the content being entertaining, different and being able to connect with a large section of people.
Nothing defines socio-cultural trends in India as films do. Over the years, our films and film-watching habits have succinctly portrayed how the nation thinks and reacts, whether we are in a happy mood or an angry one. Its growth from a national pastime to an obsession that woos Indian and foreign audiences alike has made Indian cinema, one of the world's biggest film industries. But the Indian film industry has to gear up to face the challenges that come with a discerning audience and those looking for free content.
The writer is a film producer, National Award-Winning Author, and Founder-Dean of BOFTA Film Institute in Chennai. His views are his own and do not necessarily reflect those of the International Business Times.