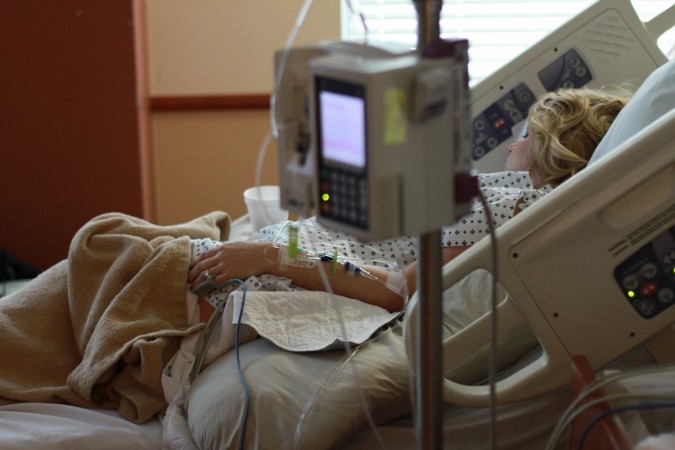 The Budget 2018 is done and dusted. Finance Minister Arun Jaitley received flak and praise in almost equal measure. While the more expressive middle classes criticised him for failing them on personal taxes, the punditry lauded his enviable skill in keeping the fiscal deficit range-bound.
It's a bit queasy to keep grumbling about the 'could have beens', the 'should have beens' and the 'would have beens'. The ideal scenarios really don't exist. Like French poet Baudelaire said, "Life is a hospital in which each patient is consumed by the desire to change beds'.
Tied down on his own hospital bed, Jaitley was obviously looking at cozier beds, say those in the White House. That's why in a moment of swagger he said he was launching the world's largest universal healthcare scheme, a la the storied Obamacare.
Universal healthcare for all vulnerable Indians. That's about 50 crore of them, from roughly 10 crore families. What would be the premium cost for offering a five lakh a year insurance cover for this large bloc of population? As per rates offered by the government-owned New India Assurance, the premium for a cashless 5 lakh policy as of Feb 2 is Rs 29,024.
In plain math the premium for 10 crore families would be a whopping 2.9 lakh crore! What if he's asked to show the money? That thought should not just temper his first flush of enthusiasm but indeed mortify the FM. So he takes the pragmatic route. After all, as 19th century US president Calvin Coolidge said, "Economy is idealism in its most practical form."
For Jaitley, the practical thing to do is to not show the money but just point at that. What if the government doesn't have the money, the corporates will help, the FM says. India's generous corporates, whose crowning glories are those 'Antilian' monstrosities overlooking some of the most sordid slums in the world! Pure misplaced optimism or a criminal hangover of crony capitalism?
Announcing the ambitious National Health Protection Scheme, the FM said: "This will be the world's largest government funded health care programme. Adequate funds will be provided for smooth implementation of this programme." Adequate funds! No math done to figure out what the cost could be, no effort taken to find that money. If you thought a budget is about precision, then you are a moron.
Then he goes on to the National Health Policy under which 1.5 lakh health and wellness centres will be set up across the country. "I am committing Rs1,200 crore in this budget for this flagship programme. I also invite contribution of private sector through CSR (corporate social responsibility) and philanthropic institutions in adopting these centres," the minister said.
So the health of India's poor is a matter of priority for India's profit-seeking corporates. Not that CSR is not a viable springwell of philanthropy across the world. But the harsh fact is that India's is still a largely inward-looking, self-seeking corporate culture that doesn't know what it means to donate. Yet the FM places high hopes on corporate generosity.
Just have a look at another set of data. Can FM's target group - the private sector, business leader and high flying professionals -- afford to take up this additional 'humanitarian' burden? Since their philanthropy and honesty can't be questioned, let's question their capability. And there again we need to go back to the tax matter as the tax documents are supposed to reflect your earning capacity.
The taxes paid by India's individual business taxpayers, including professionals, in the assessment year 2016-17 was Rs 48,000 crore. By comparison, the salaried class paid 1.44 lakh crore. In other words, while the average tax paid by the salaried class was Rs 76,306, the average from the industry was a lowly Rs 25,753.
Yet the FM places high hopes on those poor guys! When your idealism is steamrollered by pragmatism, your dreams need to have a qualifying clause around them.
In the 90s, when Indian cricket was all about winning matches against Pakistan and withstanding their ominous pace battery, we had a knight in shining armour - Javagal Srinath. He was the fastest pace bowler from India up to that point and the temptation to brand him the world's fastest was irresistible among the fanboys. Then emerged a pragmatic solution and there was this useful moniker - the world's fastest vegetarian fast bowler.
Perhaps Jaitley could take a leaf out of such linguistic ingenuity that can help him prevaricate in a less offensive way.