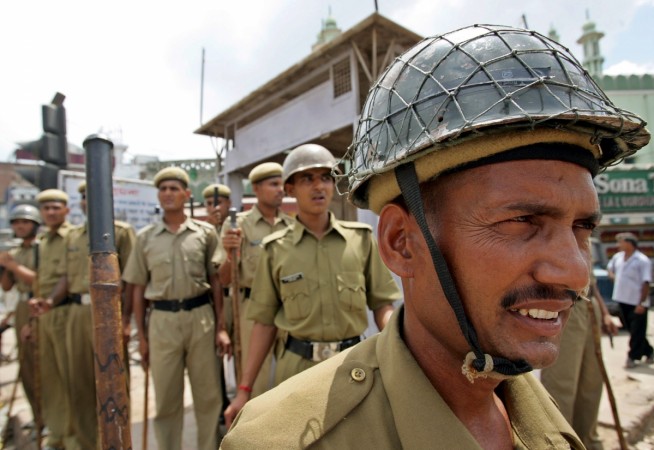 Around 76 people were arrested on charges of harassment by the police as part of their "Operation Romeo" drive on the Mehrauli-Gurgaon (MG) Road on Saturday night.
Sandeep Khirwar, Gurgaon Police Commissioner, said that police took the individuals into custody based on the observation of the policewomen deployed in plain clothes on MG Road. The police personnel carried out the drive from 10 pm to 2 am, according to a police spokesperson. The police deployed about three dozen policemen and 20 women personnel for the drive.
Those arrested were allegedly caught making inappropriate and lewd gestures at women or misbehaving with them outside Sahara Mall, MG Road metro station, JMD mall and other places.
Mamata Kharab, assistant commissioner of police (traffic), under whose supervision the drive was carried out said that the accused, mostly intoxicated, were either misbehaving with bar girls or passing comments on women. A majority of them were arrested after pubs closed around 1 am.
Though the drive is aimed at those who misbehave with women, action has been taken under sections of preventive detention for lack of complainants, said ACP Mamta Kharab.
The arrested were booked under section 107/151 of the Code of Criminal Procedure (CrPC) and kept in lock-ups at the Sector 29 police station and DLF Phase 1 police station, the spokesperson said.
However, some of those that were detained accused the cops of harassment and cried foul, saying that they were innocent and illegally detained. A report in the Hindu carried statements of three such individuals – an accountant with a private hospital, a documentary film maker and a scientist working with a public sector undertaking, who claimed that they were wrongfully detained during the drive.
"I was going towards IFFCO Chowk metro station in an auto-rickshaw around 10-30 p.m. As I got down at the metro station, a cop accosted me and asked me to accompany him. Later, I got to know that I was taken into preventive custody," Darpan, an accountant with Fortis Hospital told the Hindu.
Dheeraj, a documentary film-maker from Delhi had a similar story to share. He claimed that he was approached by some policemen outside Sahara Mall when he had stopped along with his friends to buy some water. The police asked them to come along and made them sit in a bus.
"They asked us to cooperate and assured us that we would be let off in an hour's time. They took away our phones and did not inform our family," claimed Dheeraj.
Many of those arrested claimed the police handed them visiting cards of advocates to consult for bail. "The lawyers were present at the Sector 29 police station around 5 a.m. even before our relatives and friends could reach there. They charged Rs.6,000-Rs.12,000 from us," claimed Sonu, who was taken into custody from outside his shop in Chakkarpur.
Gurgaon Police Commissioner Sandeep Khirwar said he would "look into" complaints that the police were suggesting names of advocates to the accused.
Prikshit Gautam, a Delhi University assistant professor who came for the bail of his scientist friend, said: "The police conducting a drive against anti-social elements is a commendable job. But senior officers would do well to ensure that innocent people are not harassed."
"Preventive detention cannot be made without reasonable apprehension. Taking someone into custody without a reason is a complete violation of fundamental rights," said advocate Monu Kuhar.
Around 50 and 121 people were arrested on August 27 and on September 4 respectively, under the same drive.
Police arrested 250 people, during September, October, and December 2015 under the same drive from different areas of the city, including MG Road. Police, however, said there has been a dip in cases of harassment after last year's drive.