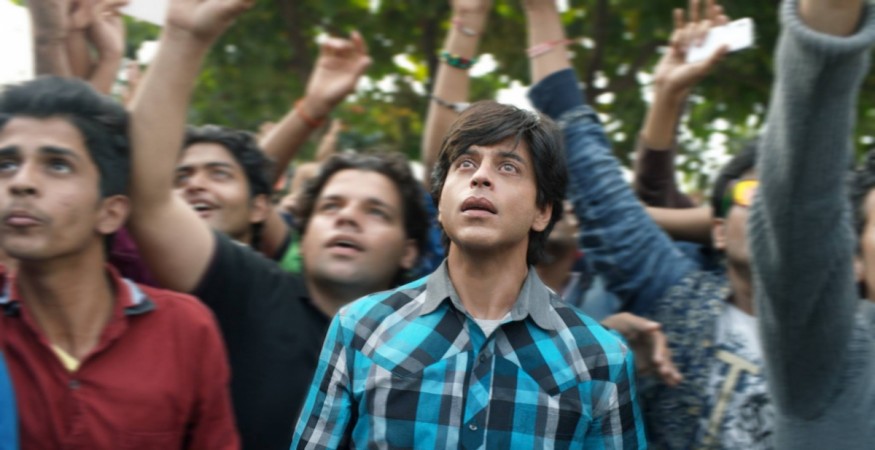 Shah Rukh Khan's "Fan" might not have shattered records in India, but the thriller drama is creating records at the box office in Pakistan. "Fan" has shattered the opening weekend box office collection record of Salman Khan's "Bajrangi Bhaijaan" in Pakistan.
In its opening weekend run, "Fan" minted Rs. 50 million from the Pakistani box office. The film broke the opening weekend record of "Bajrangi Bhaijaan," as it minted Rs. 31.8 million in July.
A Geo films official, which distributed "Fan" in Pakistan, confirmed that the three-day box office collection of Shah Rukh's film has exceeded the Rs. 50 million mark, the Press Trust of India reported.
"The biggest generation of revenue has come in Karachi and Lahore and the fans have given the film a thumbs up as bookings for the next one week are sold out in most cineplexes and theatres," the official told PTI.
"Fan" marks the return of Shah Rukh as an actor, according to critics. The film has opened to positive reviews in India and in other countries as well. Critics have praised Shah Rukh's performance in the film. He plays a double in the film – superstar Aryan Khanna and his fan Gaurav Chandna.
Read IBTimes India review of "Fan"
Not only in India, "Fan" opened to full houses in the neighbouring country as well. The occupancy remained full at several circuits in Pakistan over the weekend.
"Shahrukh is a bankable star and his star power was visible on the first three days of the film's release as all shows have been sold out in Karachi," Nadeem Mandviwala, a well-known exhibitor, distributor and cinema owner, told PTI.
Nadeem further added that Maneesh Sharma's directorial film generated great interest in Pakistan like other big budget Indian movies.
"The Indian film industry now realises that Pakistan is a strong market for their products that is why they now focus on promoting the film for Pakistanis as well," he noted.
[1 lakh = 100,000 | 1 crore = 10 million | 100 crore = 1 billion]